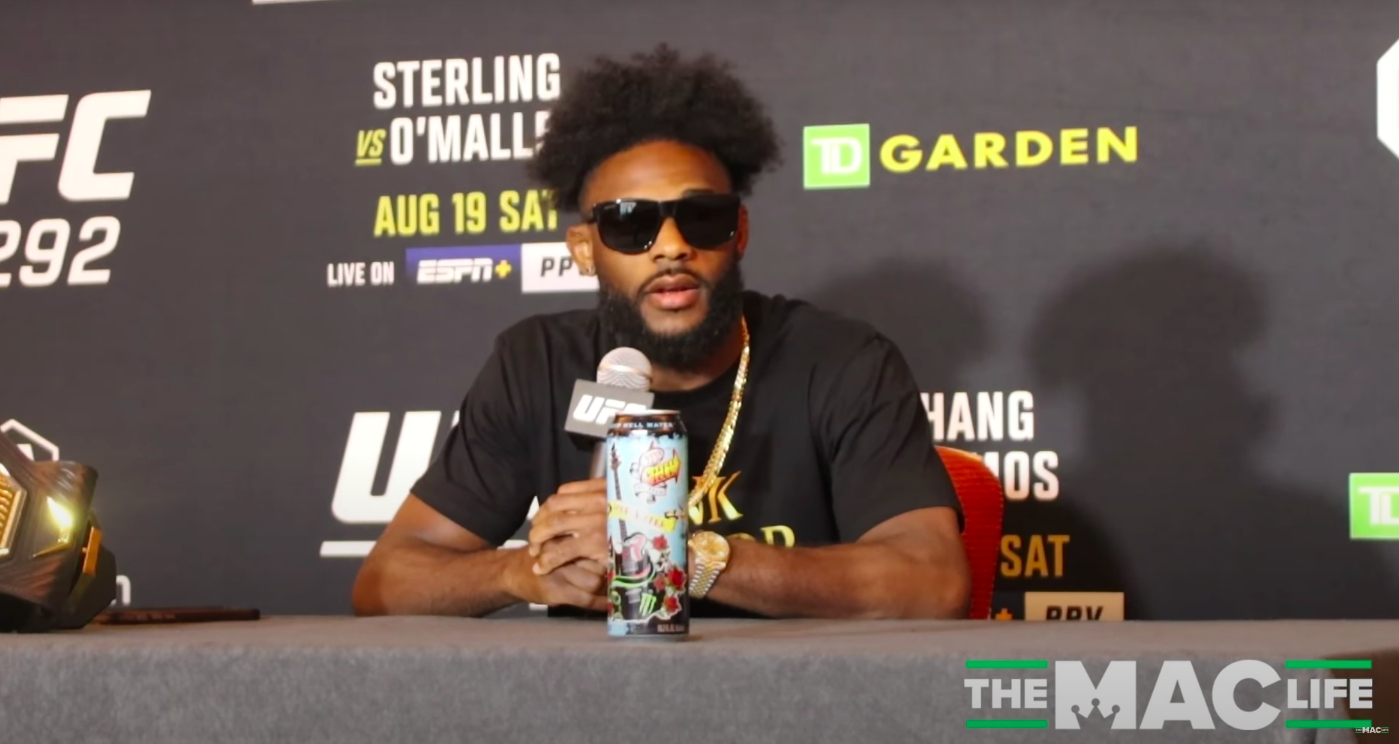 If all goes well, Saturday night is Aljamain Sterling's final fight at 135-pounds.
The reigning UFC bantamweight champion, who has defeated some of the division's biggest names in recent fights including Petr Yan, TJ Dillashaw and Henry Cejudo (all of whom are former champions, incidentally) will face rising contender Sean O'Malley in the headline fight in this weekend's UFC 292 event from the TD Garden in Boston.
Sterling has said that he is 99% sure he will move to featherweight after the fight after admitting that the repeated weight cuts are beginning to take a toll for the fight who turned 34 last month; a move which will clear the summit of the division for a new champion — be it his training partner and friend Merab Dvalishvili or even O'Malley, should he be unsuccessful on Saturday.
And ahead of the fight, Sterling told the media in Boston in Wednesday, including The Mac Life, that while he appreciates O'Malley's style, he can't help but think he has had an easier route to contendership than others.
"He has a flashy style in the sense he gets knockouts," Sterling said of his opponent. "For the casual fans, that's cool. But for the hardcore fans who actually tune in and watch the sport, I think they're smart enough to understand what's what and kind of pick and choose.
"Like, yeah, he's had an easier path, and he did what he was supposed to do with the competition in front of him. They're going to do the same thing. They're going to highlight them. Petr Yan is going to highlight them. Cory Sandhagen is going to highlight them. Merab is going to highlight them. I'm going to highlight them. So what are we even talking about? Give me those opportunities."
Comments
comments