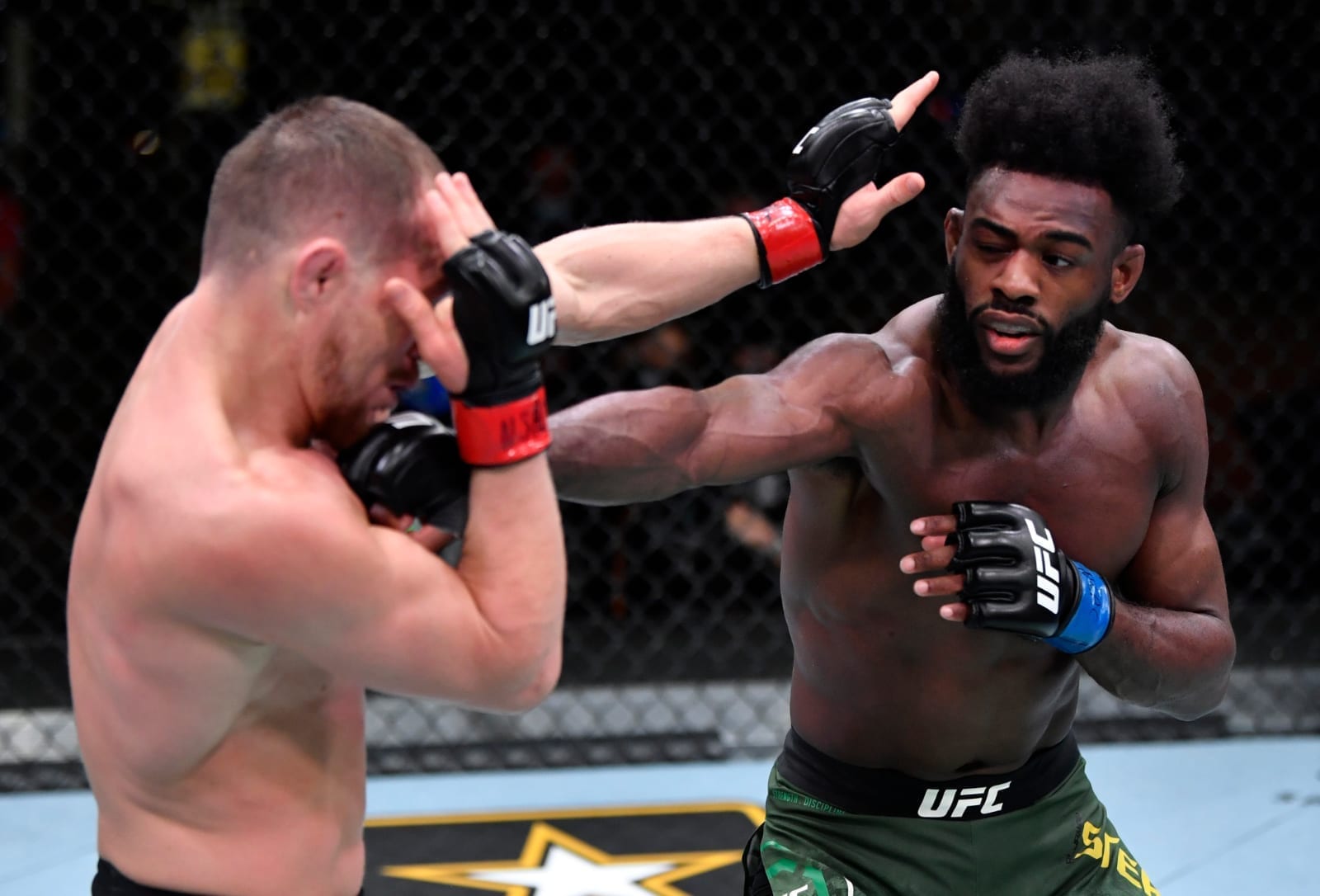 Aljamain Sterling has an opportunity to shut a lot of people up this weekend.
The reigning UFC bantamweight champion will rematch Petr Yan this weekend, 13 months removed from their highly controversial first meeting which saw then-champ Yan surrender his title after delivering an illegal knee to Sterling's forehead, prompting his disqualification.
Yan was ahead on the scorecards at the time and appeared to have taken the ascendancy in the fight as Sterling appeared to uncharacteristically tire but speaking ahead of the fight, Sterling says that his fatigue was the result of a mistake he made on the morning of the fight.
"I think I messed up the day of the fight," Sterling said on YouTube, via MMA Fighting. "I had a beautiful morning shake up, 20 minutes strong, hard pace. I felt like my lungs would never get tired, my arms, my muscles, everything felt phenomenal. Then, just not eating the way I normally do right after, not putting the fuel back into my body to actually go a 25 minutes pace for what I put out.
"The expenditure of energy, it was just way too much for what I put back into my body after having my morning shake out. Anyone who was there that day, they saw, it looked like I was possessed by a demon that morning, so to go from that to what I did that night, was to me, disgraceful, in the sense of that's not even a glimpse of what I'm capable of. Especially for how hard I worked, it was very disheartening for myself, because I know how much I put into it and I know that's not even a fraction of what I can do.
"When I stepped into the cage, it felt like I was still cutting weight. I was like, 'This sucks. It feels like I'm laboured right now and I'm trying to get through a weight cut to cut the last few pounds and make weight so I can step on the scale and eat.' That's exactly the best way I can describe how I felt that day."
Sterling says that there will be no such issues this Saturday night when the two do battle for a second time, and he says that he is very eager to correct the record.
"At the end of the day, I take full responsibility for what happened to me because it's myself ultimately," Sterling announced. "But feeling that type of difference from any other day when you feel like you're on top of the world and ready to show out, it's very, very frustrating. It's been a long year and I can't wait to get back out there and right the wrong."
Comments
comments