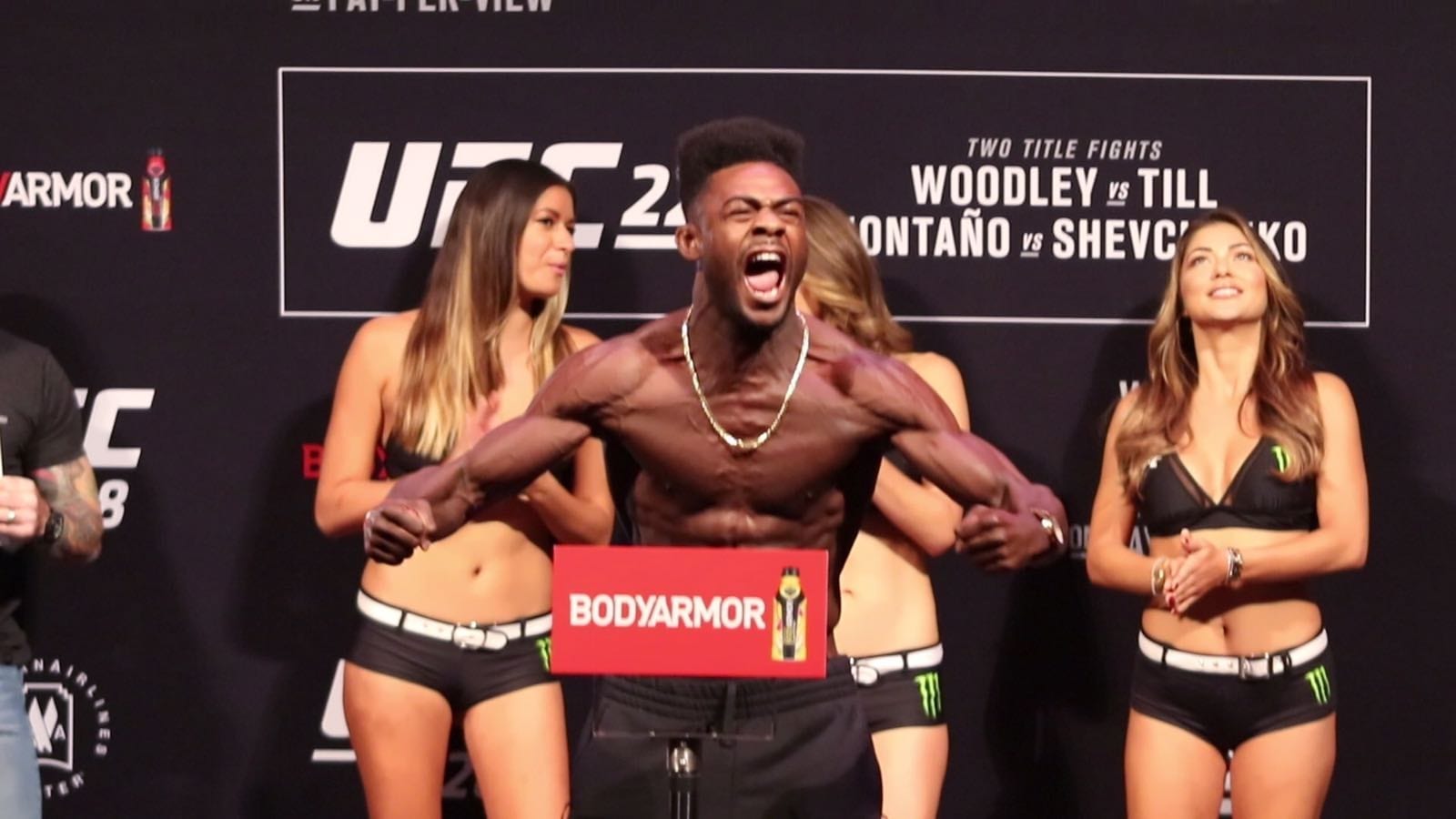 Much has been made of the injury suffered by TJ Dillashaw in the opening minute of his world title fight with Aljamain Sterling at UFC 280 last month — and the reigning champion says that he is amazed that Dillashaw thought he could defeat him while suffering from repeated shoulder dislocations.
Dillashaw was finished by strikes in the second round of their fight in Abu Dhabi soon after he dislocated his left shoulder while attempting to fend off a Sterling takedown attempt, later explaining that the injury had happened roughly 20 times throughout his training camp. He later elaborated on the situation, saying that he felt confident in defeating Sterling regardless of whether the injury would surface during the fight — but speaking to MMA Fighting, the champ said that it was remarkable that Dillashaw thought he could win a high-level world title fight with such a debilitating disadvantage.
"He legitimately came into this fight and went through his training camp thinking I was going to be an easy fight with one arm or one arm that compromised in terms of grappling," Sterling said. "If he either took a shot and I sprawled, his shoulder would have came out the socket or if he posted on his arm, it would come out the socket.
"So for him to go through a training camp, either the guys he's training with, he's kicking their asses and they're kind of booty and they gave him a false sense of security but those guys he's training with are not Aljamain Sterling, they're not Merab Dvalishvili so for him to really think that he was going to run through me, it's a testament to his arrogance that I touched on going into this fight and a testament to the delusional world that he still lives in that he thinks the competition is the same.
"So to try and discredit me and not just be a man about it like the better man won today. Leave it at that. I got my ass kicked for half of the fight with Petr Yan and I said the better man showed up today and did his job. Unfortunately he made a mistake and gave me a chance to do it over but he was on his way to winning the fight. Took it on the chin, took it like a man, took my ass whooping like a man as well. When he comes out and says sh*t like that it's like you had the built in excuse the entire time."
Comments
comments