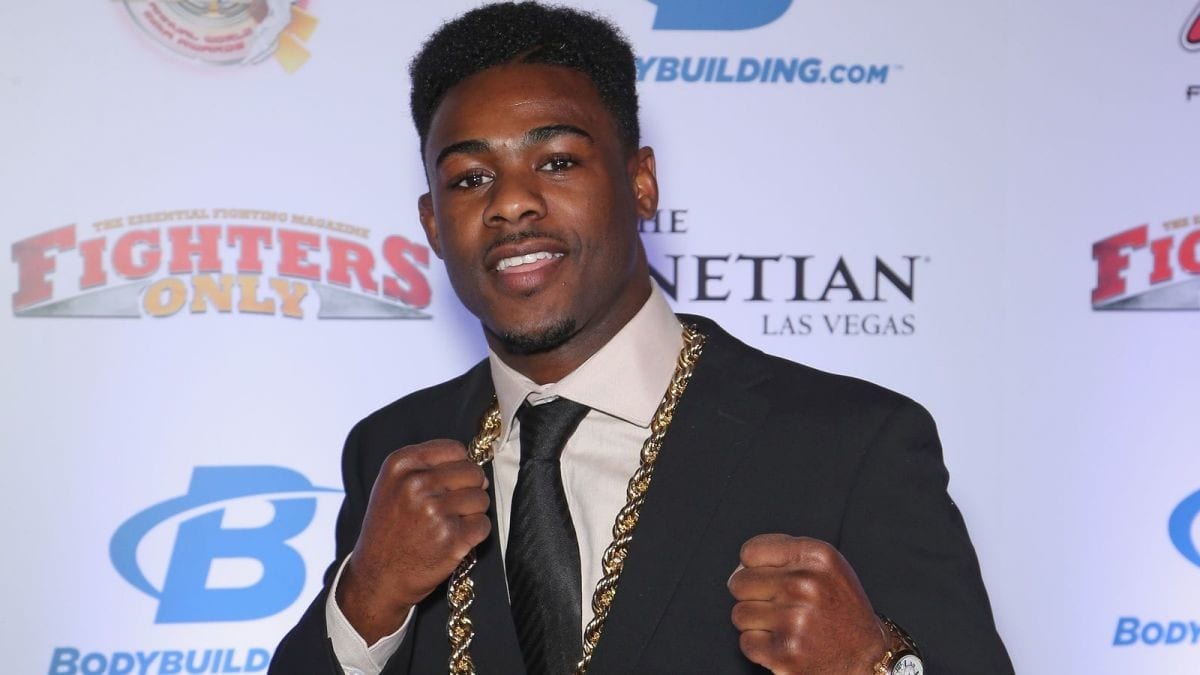 Al Iaquinta's recent rage against the UFC machine has received something of a mixed response.
The UFC lightweight's disgust at missing out on a bonus following his win over Diego Sanchez last weekend was made clear when he took to Twitter to — amongst other things — tell the UFC to go fuck themselves.
Some have backed the New Yorker, saying that they think he has a right to be aggrieved, while others have pointed to the nature of his response to be a sign of emotional immaturity.
And, while his teammates seem reluctant to take quite as vocal a stance as he has, (indeed his coach Ray Longo has said he believes Iaquinta to be approaching the issue the wrong way), they do think he has a fair argument.
For example, Aljamain Sterling.
"[Iaquinta] touched on a lot of key points, man," Sterling said, speaking with FloCombat. "Most athletes in any other major league sport, where they're [competing at] the pinnacle of the sport, they get paid for use of their name and likenesses and things like that. We don't get that.
"If we had things like that it would make things a lot easier because we'd be having some passive income coming in even during those tough times where we get injured, or we can't fight, or there's a back-up in the division and you have to stay on hold and stand-by, and those kinds of things."
In fact, not only do the UFC athletes not receive money for their likenesses, they sign away those rights to the promotion and receive nothing for any usage of their image, such as in video games or on t-shirts.
According to Sterling, he's never received a cheque from the UFC for his face being used on their products.
"Unless it's decoded and written in a different language, I've never received a royalty check," Sterling said. "And I'm pretty sure I've sold some stuff. I'm not saying they're being dishonest or anything like that. Maybe it just wasn't enough that it made sense to send the check? I don't know. Maybe they folded it into one of the Reebok [checks]? I don't know. It's really hard to tell. To my knowledge I haven't received any royalty checks. I know Al for sure hasn't received any royalty checks."
Some felt that Iaquinta's rage at not receiving a KO of the night bonus was misplaced, particularly with Michael Perry scoring a thunderous elbow KO over Jake Ellenberger earlier in the night. But for Sterling, he believe's Iaquinta's anger stems more from frustration over a longer period, not just from Saturday night in Nashville.
"The whole thing with the bonus — I agree with him. I just don't understand what he has to do," Sterling asked. "We were in the back room and he was like, 'I'm not going to get my hopes up.' He remembered the thing where someone else said he was ineligible for three fights and that was like two years ago. I was like, 'Man, I highly doubt that they are holding that against you and over your head.' And he goes out there and knocks out Diego Sanchez the way he does, and he's never been knocked out before, just the whole drama behind the whole lead up to the fight.
"Co-main event, Al goes out there on the biggest stage in the world and performs like that — he's never looked better, you know?"
Comments
comments