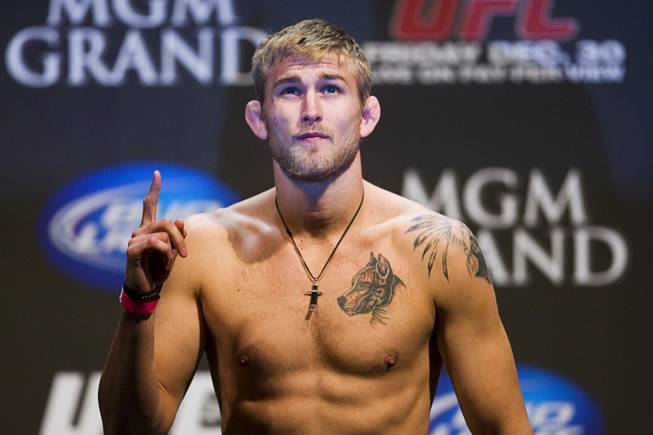 It takes a pretty impressive character to be able to have the snot beaten out of you — in front of your hometown no less — and still be sad when your opponent walks away.
But, that's just who Alexander Gustafsson is.
The Swede was handily beaten by Anthony 'Rumble' Johnson back in 2015 in front of his hometown of Stockholm, Sweden after being rendered unconscious by the hard hitting light heavyweight. Despite that, however, Gustafsson was still saddened to see Johnson announce his retirement recently.
"It was my last fight in Sweden and I didn't get to show everyone my full potential in that fight, not at all," Gustafsson said, speaking with Champions.co. "Rumble just caught me good and that was it really. I obviously wanted revenge against Anthony and I think it's sad that he decided to retire."
Despite that, Gustafsson won't be using his mic time to call out and taunt Johnson back into active fighter life.
"I respect his decision," Gustafsson said. "If he thinks that's the right thing to do then I say all the best to him. I respect his decision a lot. He's a great fighter and I think he has something that no one else has in our division. He's got that power and I believe he was a real threat to all of us. That's why I think it's sad that he's retiring. But, you know, I'll respect his decision. If he thinks it is for the best then he must do it."
Comments
comments