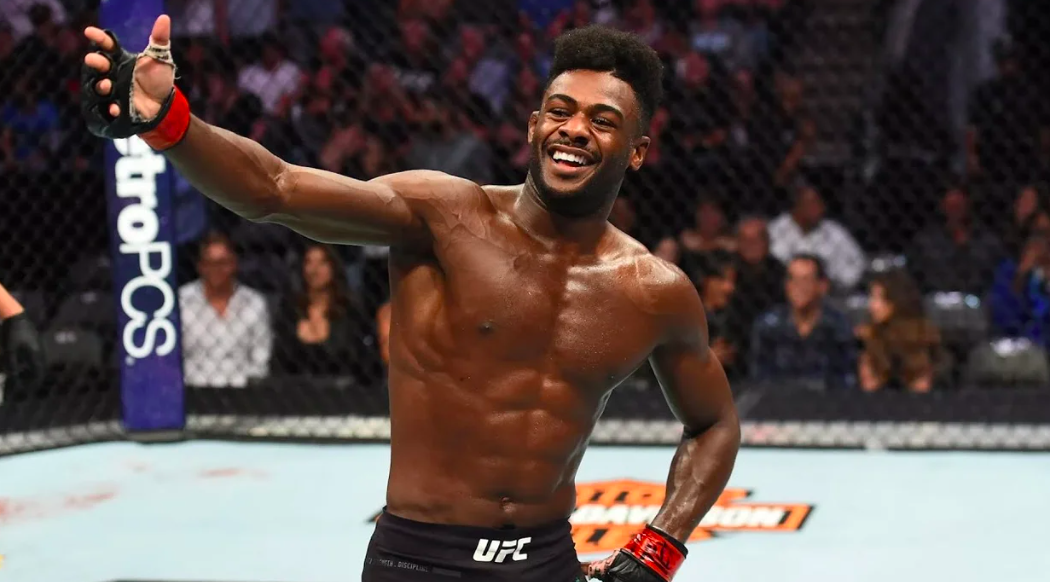 The Funkmaster will defend his crown against Triple C next year, the reigning UFC bantamweight champion has announced.
Aljamain Sterling, owner of successive 135-pound title defences against Petr Yan and TJ Dillashaw, revealed on his podcast this week that the returning Cejudo will be his next fight, and that while contracts have yet to be finalised that March seems a likely time for the bout to take place.
"I'm announcing that I am going to fight Henry next," Sterling said, as noted by MMA Fighting. "We are targeting March. I will say Ali, brother, it's done but it's still not done until there's ink on the paper but it's done. But it's still kind of not done but this is the fight that's going to happen next.
"This fight is going to happen. Obviously, you guys saw the face off with myself and Henry Cejudo. I have no problem fighting Henry. Never ducked anybody a day in my life. The UFC gives me the toughest competition and I always step up to the plate and I always win, except for that one time when I got sent to Neptune against Marlon Moraes. For the most part, I typically win.
"When we did the face off and he started to scream, I was like come on dude," Sterling added. "This was cool until you did that. Why do you have to ruin the moment, bro? Why can't you just be cool and be like calm? Do you have to scream and make a scene and make things awkward and I'm just looking at you and people are looking at you, like all right we just look like a couple of strange weirdos right now in this crowd.
"I get why they call you cringey because that was just super unnecessary. You did not have to do that."
Many has expected Sean O'Malley to be next in line at 135-pounds following his own win against Yan recently and while Sterling suggests that O'Malley might possess more fight-ending ability, he says that the former double-champ Cejudo presents obvious threats.
"I like the matchup," Sterling said. "I think it's going to be a fun fight for the fans. I think, on paper, it will be more competitive, even though I think skill wise I think [Sean] O'Malley possesses more of a threat of fight ending KO, if that makes sense. Henry can win the fight but I don't think he wins by finish. I just can't see myself losing to Henry by finish.
"That's always possible but I just don't see how Henry can find a shot that can put me out unless I ran face first into his knee like I did against Marlon Moraes, which knock on wood, I don't think that's going to happen again."
Comments
comments