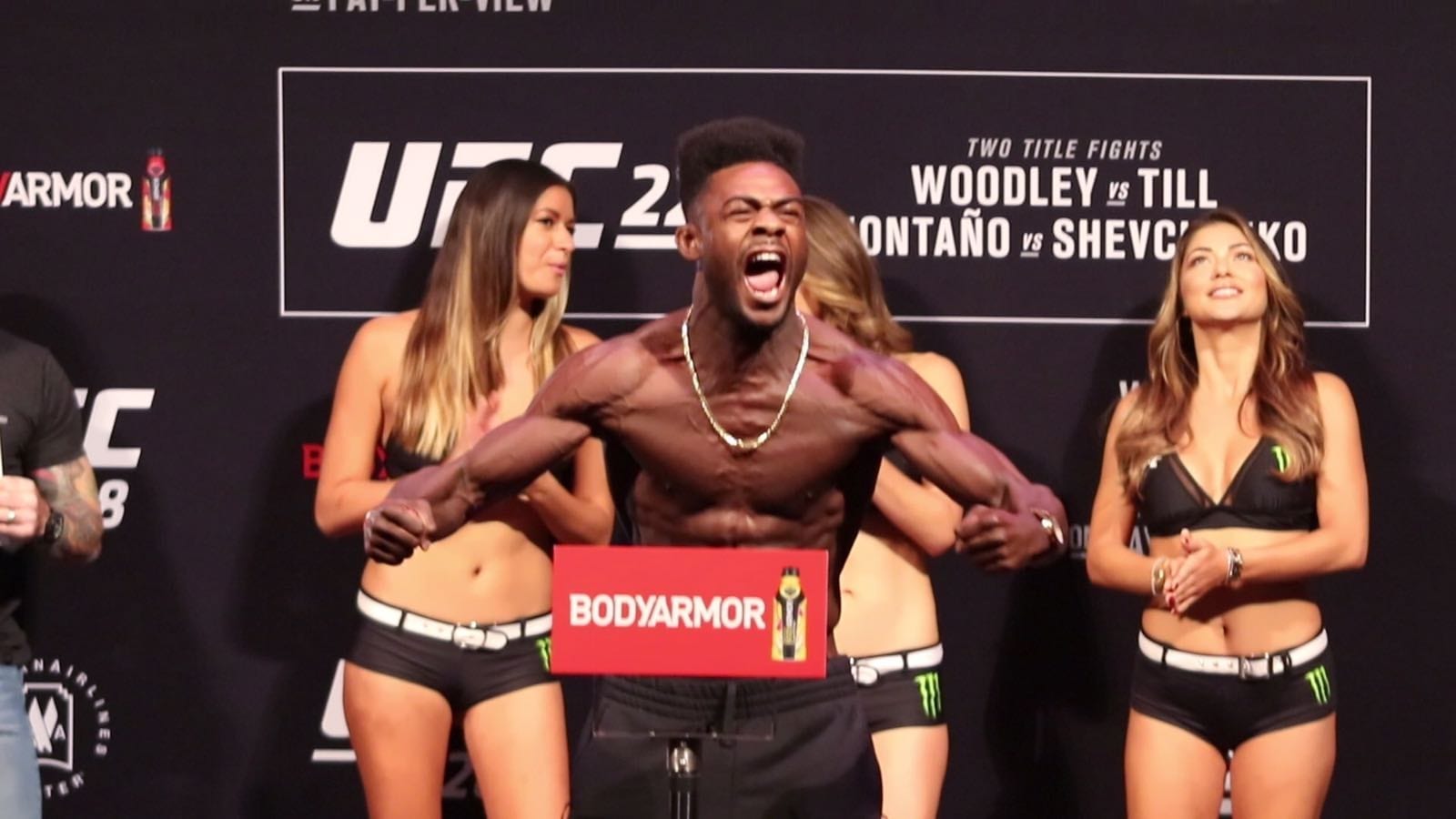 Aljamain Sterling will take on the second defence of his UFC 135-pound title next weekend in UFC 280 in Abu Dhabi, and it comes against a man shrouded in a veil of controversy.
Sterling meets TJ Dillashaw in what will just be Dillashaw's second fight since he was handed a two-year USADA ban in 2019 after admitting to knowingly ingesting the banned substance EPO ahead of a world title fight against Henry Cejudo that January. Dillashaw served his suspension but has competed just once upon his return, a split decision win against Cory Sandhagen in July of last year — but even after Dillashaw's mea culpa, the New Yorker says he can't be sure that his opponent is playing by the rules.
"I already made peace with it that I'm going to be fighting a guy that's more than likely — if there were odds I would say about 90 percent this guy is finding another way to cheat, even if it's some type of microdosing or however that stuff works," Sterling said via MMA Fighting.
"I already made peace with that, there's a chance that I'm going to be fighting a guy that's already souped up. I think a lot of guys I fought in the past have been on some shit anyways so this isn't going to be any different."
But how exactly might an un-level playing field manifest itself in the cage on Saturday night? Sterling says that he forced himself to prepare his cardio to the absolute highest level to avoid any potential disadvantages he might face.
"The only thing I have to worry about is to make sure my cardio is going to be more than extraordinary just so I can keep the pace," he said. "Because I know this guy is a little weasel that's going to find any way to get an advantage. He can say whatever he wants but he knows deep down inside how long he's been doing all that cheating for and his teammates outed him.
"At the end of the day, it's just going to be the better man that day and if he's got to be the better man by using the supplements and all this other stuff, that's on him. I know my hands are clean."
Furthermore, Sterling says he plans to take advantage of any doubts that Dillashaw might have — something Sterling sees in a competitor who takes PEDs.
"Some room for me to expose his shortcomings," he said. "I think mentally he's going to have that in the back of his head. I think it also proves that you're a little bit of a mental midget. If I can get into his head early on, I think he might self-destruct and make it an even easier night for me."
Comments
comments