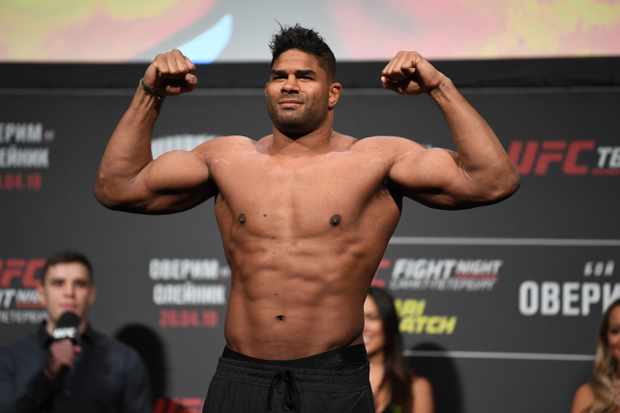 Perrenial UFC heavyweight contender Alistair Overeem is more than happy to see boxing superstar Tyson Fury enter the UFC — he just doesn't see it going well.
Fury has been vocal about his desire to have a fight under mixed martial arts rules of late, and has even spoken to UFC president Dana White about such a move. While there seems to be more than a few obstacles in the way of Fury's apparent goal — a rematch with Deontay Wilder to name but one — the idea has gained plenty of attention amongst the UFC big men.
Names like Francis Ngannou and UFC heavyweight champion Stipe Miocic have all expressed an interest in meeting Fury should he enter the cage, and Fury for his part has done nothing to back down.
But just because some in the UFC want to see it, doesn't mean they think Fury will find success.
Speaking to Helen Yee of Helen Yee Sports, Overeem admitted he'd like to see the boxer try his luck in 4-oz gloves, he just didn't think it would prove to be a wise decision.
"Yes, I would [like to fight him in the UFC]," Overeem said. "But I don't think that he's going to come in the first place. If he does, he's going to regret it, sooner or later. I think he's kind of motivated, but he doesn't know what he's going to get himself into. He's going to get annihilated."
–
Comments
comments