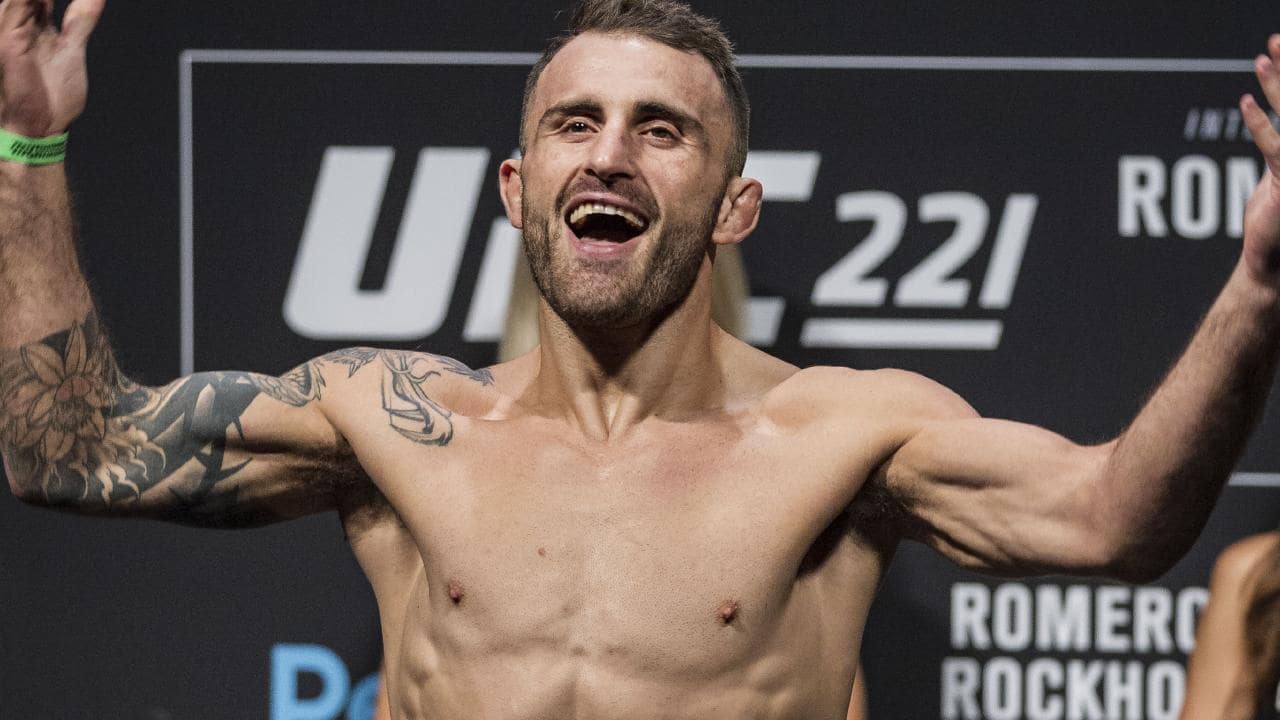 Alexander Volkonovski has won the UFC featherweight championship, and you can sum up his performance in two words: leg kicks.
In the first, Volkonovski went right to work, firing off kick after kick to the legs of Holloway, raising large red welts almost immediately. For much of the open stanza, the champion had little success of his own, unable to find Volkonovski's range and having to avoid big punches on the way back from the challenger.
In the second, Holloway began to have to switch stances, as Volkonovski's kicks continued to hammer home. The third followed much the same trend, although Volkonovski began upping his work, going up top and landing great hooks to Holloway's head.
The cardio of @AlexVolkanovski on full display here!

🇦🇺 Volkanovski looking fresh through R3! #UFC245 pic.twitter.com/34zzqUNsEe

— UFC (@ufc) December 15, 2019
Throwing wild in the pocket!

Four rounds down, one to go! 🏆 #UFC245 pic.twitter.com/7iwyF8qb72

— UFC (@ufc) December 15, 2019
Considering Holloway's reputation as being able to drown opponents with his pressure, Volkonovski's ability to force the champion backwards and stop the usual four to five punch combinations we see from Holloway was incredibly impressive.
In the fourth, things began to change, if only for a time. Volkonovski began to slow and Holloway used the momentary lapse in output to start turning his own pressure up, landing body shots and sharp jabs to the challenger — although Volkonovski was never far from landing his own powerful blows.
By the end of the fifth, it had become clear that Volkonovski had done enough to walk away the featherweight champion, dethroning the man many consider the greatest 145-pounder in UFC history.
The judges scored the fight 48-47, 48-47, 50-45.
Comments
comments