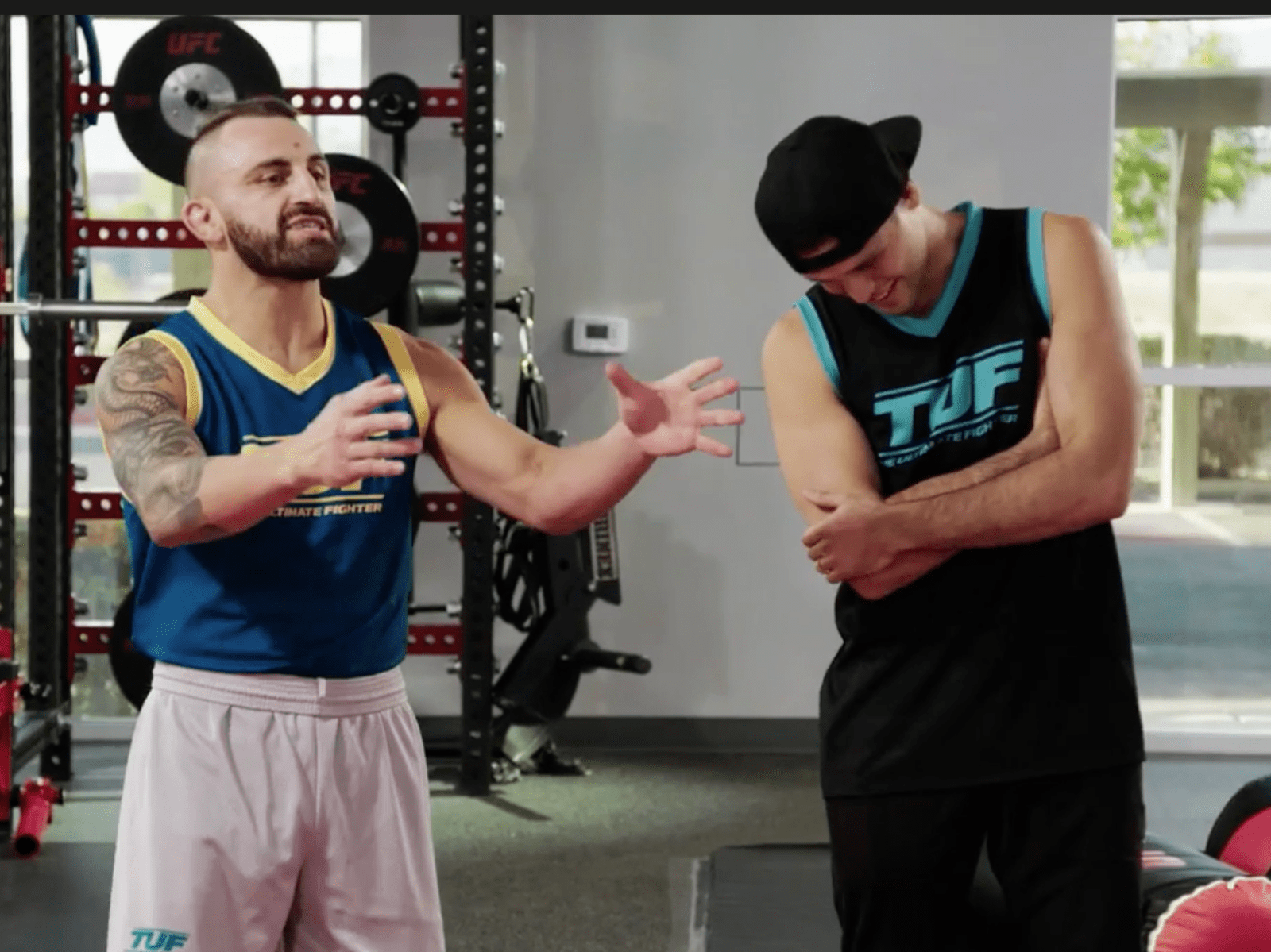 Alexander Volkanovski isn't known for losing his temper, but it would seem the featherweight champion is a stickler for time-keeping.
On last night's episode of The Ultimate Fighter, Volkanovski and rival coach Brian Ortega got into an argument after the Australian firmly expressed his displeasure at Ortega keeping everyone waiting while he arrived to shoot.
Speaking to Submission Radio today, Volkanovski went further, revealing that his irritating wasn't necessarily about himself, but the disrespect the contender was showing his own pupils on the show.
"He's [Brian Ortega's] always fucken late. Let me tell you that. Always late," Volkanovski said. "Them four weeks that you saw in one episode, was all in one week. And it only took me one week to get annoyed with him. So, yeah. It's tricky, cause obviously they gotta edit it, they gotta tell the stories and all that type of sort of stuff. But mate, they're doing a good job of trying to not make him look that bad. I believe, anyway. Cause, yeah, I think in that first week he didn't even turn up to a session, I was told. And then he was late every session. I was getting told this.
"And then he started up. I go, mate, you're making your team wait, that's a shit go. But then we're all waiting on him, everyone sitting there. What are we waiting for? And then they didn't want to tell me. Then I find out it was Brian. So, everyone was just waiting for Brian. And I'm like, hey mate, you're gonna make your team wait, but don't make us wait. If you're gonna disrespect your team, don't disrespect us."
During the episode, Volkanovski referenced seeing Ortega taking selfies outside the UFC Apex rather than hurry in to compensate for his late arrival. It's a mindset the champion can't get his head around.
"I got wind of this, and then I'm out the front. And he's just sitting there, plodding along, doing this sort of stuff. I'm like, mate, your boys are inside fucken waiting," he said. "So, that's just how I am. Like, I'm going to try to be as professional as I can. And little things like that. Some people will be like, nah, it's just training. But that's not how I roll. In my gym, if I'm late, my coach is gonna kick my ass."
Comments
comments