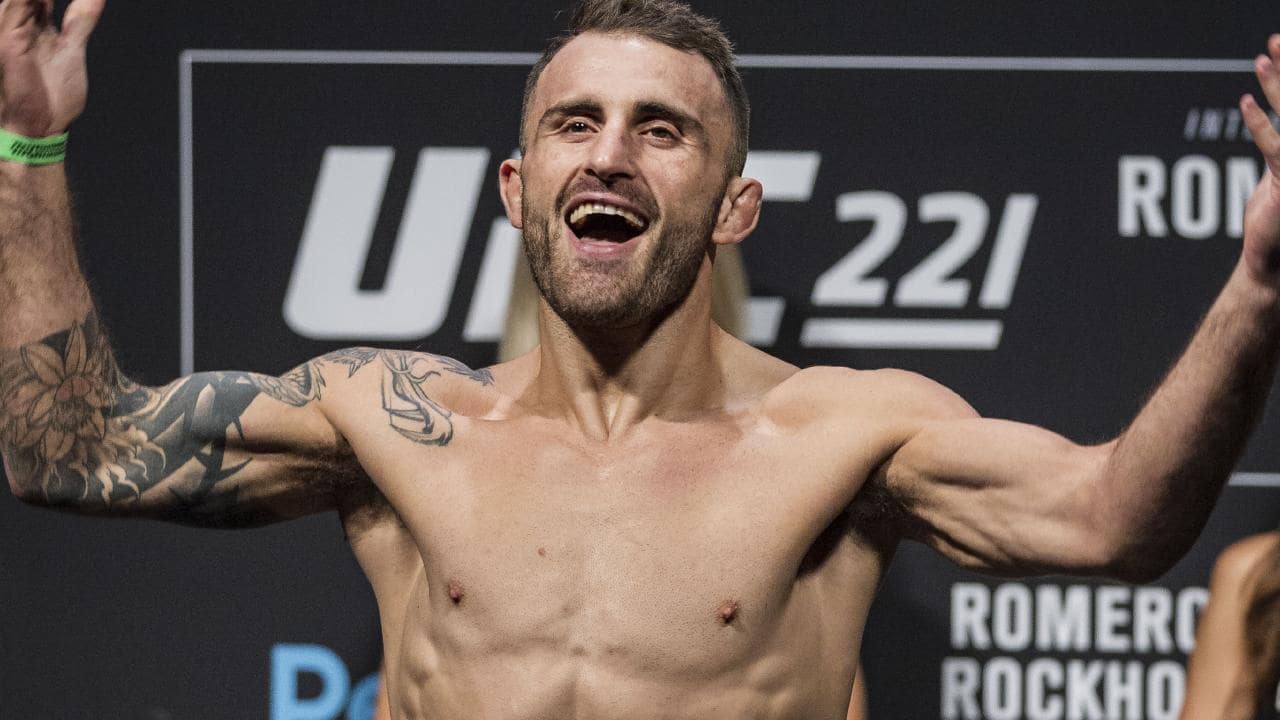 For a moment, it appeared as if a Max Holloway vs. Alexander Volkanovski fight made all the sense in the world to star as the co-main event to UFC 243's Robert Whittaker vs. Israel Adesanya.
UFC 243 takes place in Melbourne, Australia on October 5, and already is shaping up to be the biggest night of MMA history in the Australasian region. Should Volkanovski be included as well, particularly fighting for Holloway's featherweight title, it would be the cherry on top of what looks to be a spectacular evening.
The issue is, Holloway just fought Frankie Edgar in a five round fight. While Holloway won, and for the most part emerged unscathed from the contest, the champion was still keen to press on the media that while he's open to fighting Volkanovski, and wants to do so this year, he can't commit to anything until he's properly checked out by doctors.
And while you might think Volkanovski would be frustrated by the chance he'll miss out on a glorious night 'Down Under', the 145-pound contender is anything but.
"It's totally up to Max," Volkanovski said, speaking on the Ariel Helwani MMA Show. "Obviously we want to be on the card [in Melbourne]. That'd be perfect for that event, UFC 243, but I don't know. I don't have the actual answer yet.
"Look, he's a gamer. I've always had a lot of respect for him because of that. I think if they throw numbers at him and things like that, there's a good chance he might do it, but at the same time, you can't really expect him to. Obviously he shouldn't be forced into it if he doesn't want to. I'm happy to wait and fight later in the year for him. … Fighting's the easy part. It's the camps. Doing them camps back to back, especially with the weight cuts that we've got to do and what he probably has to do. That's probably what will throw him off a little bit more.
"At the end of the day, if he wants to do it early December, which I think that's what he said, in Vegas. I'm happy to wait 'til then," he concluded.
Volkanovski was actually in attendance for Holloway's recent scrap, having made the journey to Canada as a back up, making weight alongside the main event the Friday before fight night. Because of that, he has some idea of what it would be like to jump right back into preparations almost immediately.
"I'd be a bit disappointed [to miss out on UFC 243], but at the same time I got a lot of respect for Max," Volkanovski said. "If he doesn't want to go back to back like that, that's on him. A lot of people are gonna throw, 'Oh he's scared' and whatnot. It's got nothing to do with that. It's purely if he's ready or not. If not, then we'll wait until later in the year. I've got a lot of respect for anyone that's in the fight game, and fighting's not easy. Neither is the camps that we have to do. I understand."
–
Comments
comments