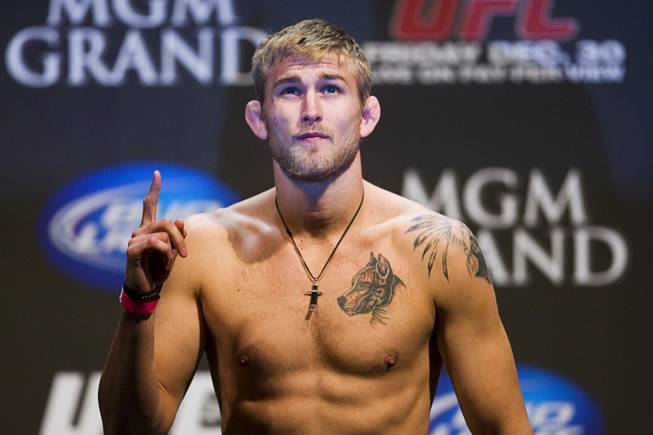 Alexander Gustafsson just can't help it, he wants to see Jon Jones back in the cage and fighting.
There's something about fighting the best of the best that means Gustafsson can't write off Jones as a lost cause — the talent it is too much to deny. In fact, far from being angry at Jones for the former UFC light heavyweight champion's repeated controversies outside of the cage, Gustafsson instead finds himself feeling sorry for his former opponent.
"I feel sorry for him," Gustafsson said on MMAFighting's The MMA Hour. "What can I say? I just feel sorry for him that he has new things coming up all time. I'm not surprised at all and I just feel sorry for him. It's bad for him, it's bad for everything and it's bad for the sport. Look what he did to DC, he's a beast. But he's done what he's done and he's just getting caught over and over again.
"I mean like, I just, I dunno, something, there must be something wrong with him right? You just don't do that if you, how do I explain it? I just feel that, he's just doing the wrong decision all the time and I'm just feeling sorry for him actually."
And so, Gustafsson is sitting on the sidelines awaiting the winner of Daniel Cormier vs. Volkan Oezdemir to see who he'll likely be fighting for the UFC light heavyweight championship. After that, and Gustafsson makes no 'bones' about it. He wants to have round two with Jones.
"I want him back," Gustafsson said. "I want another fight with him. I want to fight him at some point in my future career. I just want one more time basically. For that reason, I think that I would like for him to come back.
"But at the same time, he's been getting caught a lot of times and if he doesn't come back, he doesn't come back so. I just feel like it's sad for the sport and the whole thing."
Comments
comments