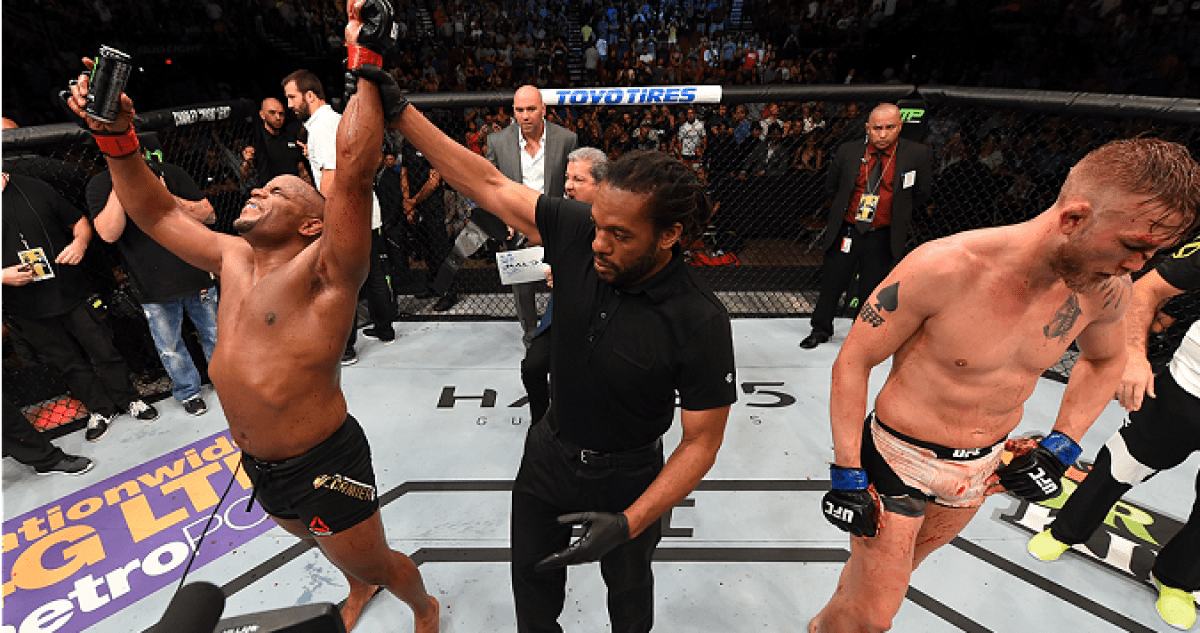 The UFC light heavyweight division might not be the most stacked in mixed martial arts, but that doesn't mean members of the weight class are completely satisfied with champion Daniel Cormier moving up in weight to face heavyweight champion Stipe Miocic.
Yesterday, it was announced Cormier would be facing Miocic at UFC 226 on July 7 in a champion vs. champion contest. He will remain light heavyweight champion throughout the process, and as such could be the only man outside Conor McGregor to hold two titles at once.
Time wise, it seems to work. Both the heavyweight and UFC light heavyweight divisions don't have any clear cut contenders at the moment, and a mutual July date for the champions means that both weight classes have an opportunity to build new challengers.
That being said, it's not like everyone is on board. Former UFC light heavyweight contender Alexander Gustafsson, the man best known for giving Jon Jones and Daniel Cormier their biggest challenges, thinks he has done enough to earn a second shot at Cormier, and isn't happy the champion is now unavailable.
"Daniel Cormier is fighting stipe?!" Gustafsson wrote on his Facebook. "Well stop run and fight me! Don't even think about giving the fight to anyone else! I have been [quiet], had a tough time after my last fight (injury etc.) but I'm next in line and the DC fight is mine! Come on, let's have a another dance for the fans!"
Cormier and Gustafsson first fought at UFC 192 in 2015. While Cormier emerged victorious, he did so based on a split decision from the judges, and was notably in the most trouble he'd been in his career up to that point.
Since then, Gustafsson has been battling injuries, but is widely considered the best 205-pounder outside of Jones and Cormier. He was last seen defeating Glover Teixeira in May of last year after a display of phenomenal boxing.
Comments
comments