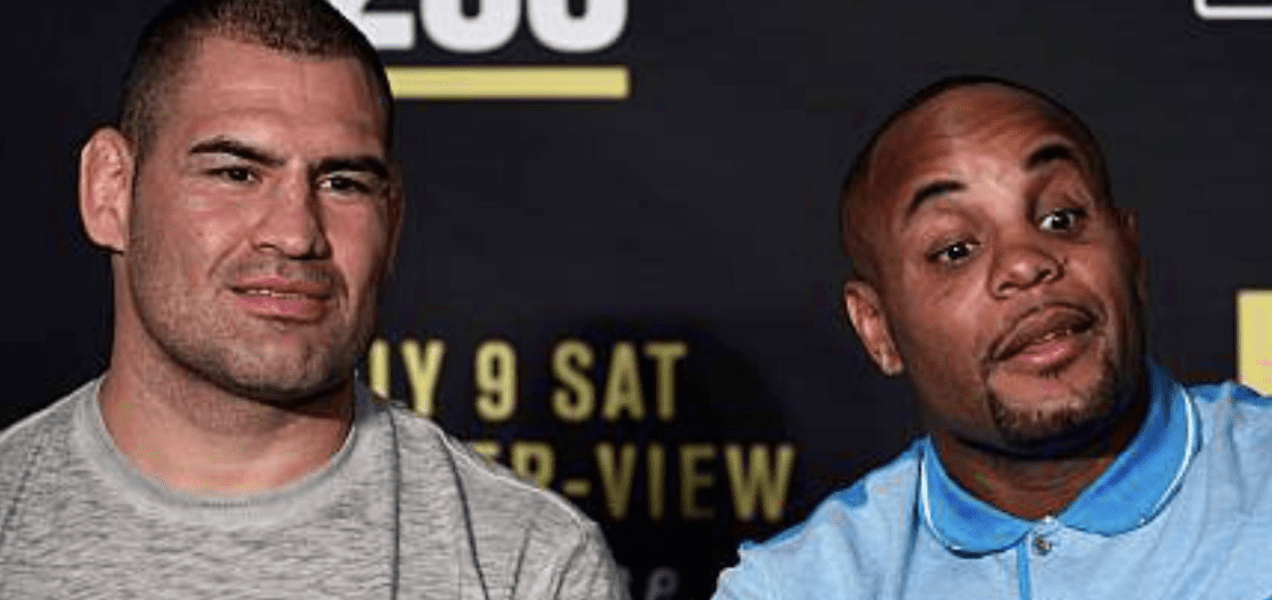 As far as teammates go, Cain Velasquez and Daniel Cormier are as close as you can seemingly get.
Two of the biggest characters at the American Kickboxing Academy, the two have helped train and hone each others skills over the past ten years or more. So strong was the bond between the two, when Cormier moved to the UFC and risked meeting Velasquez in the heavyweight division, Cormier elected to drop to 205-pounds.
Now, however, a collision course seems back on the menu. Yesterday, the UFC announced that Daniel Cormier was set to move up in weight and face heavyweight champion Stipe Miocic for the world heavyweight championship. It was a contest that Cormier had previously stated wouldn't happen, noting Velasquez was beginning to train ahead of a return from injury.
In the end, Miocic vs. Cormier was booked for July 7, and while Cormier stated Velasquez had given his blessing, the former world heavyweight champion posted to his own social media that "things could get interesting" in the near future.
Like always, I'm gonna be in the gym everyday to help my brother @dc_mma become the next heavyweight champ at #UFC226. Once he wins, things could get interesting. #AndNew #WeAreAKA #GonnaGetMyBeltBack

— Cain Velasquez (@cainmma) January 27, 2018
–
Comments
comments