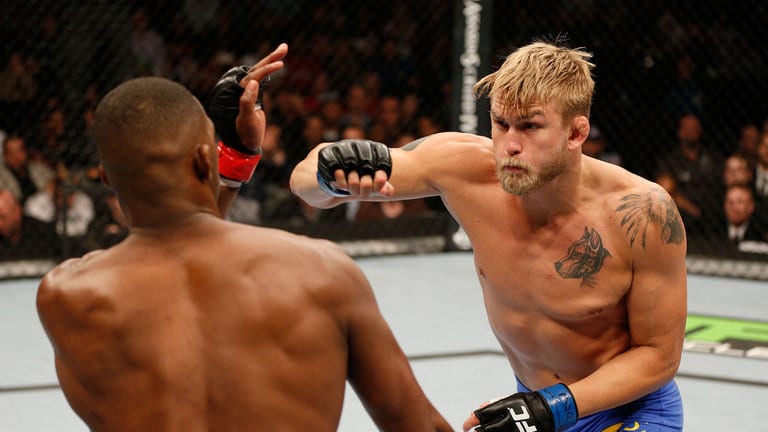 Alexander Gustafsson might believe that Jon Jones is the best fighter in the UFC light heavyweight division, but that doesn't mean he respects his old rival.
The two had one of the best 205-pound title fights years ago, and to date Gustafsson is considered the only man to ever have Jones in real trouble. Ever since then, there has been plenty of interest in a rematch between the duo. And with Jones and Cormier facing off at UFC 214, it feels as if the rematch could be on the horizon for the Swede.
But, when asked at the UFC Stockholm post-fight press conference about who he'd be rooting for, Gustafsson may have surprised a few people with his answer.
"[Jones] the biggest enemy of all time, I don't like him," Gustafsson said. "I'll give him that he's the best fighter of all time. He's the pound-for-pound best fighter in our division, everybody knows that, he's never lost. He demolished everyone he fights. But as a person, as a champion — he's not a champion in my eyes. He's not a good person in my eyes.
"I always tell the guys that I hope DC wins, because I like the guy. He's a worthy champion. That's what I mean when I say that [Jones] is the biggest enemy of all time."
—
Comments
comments