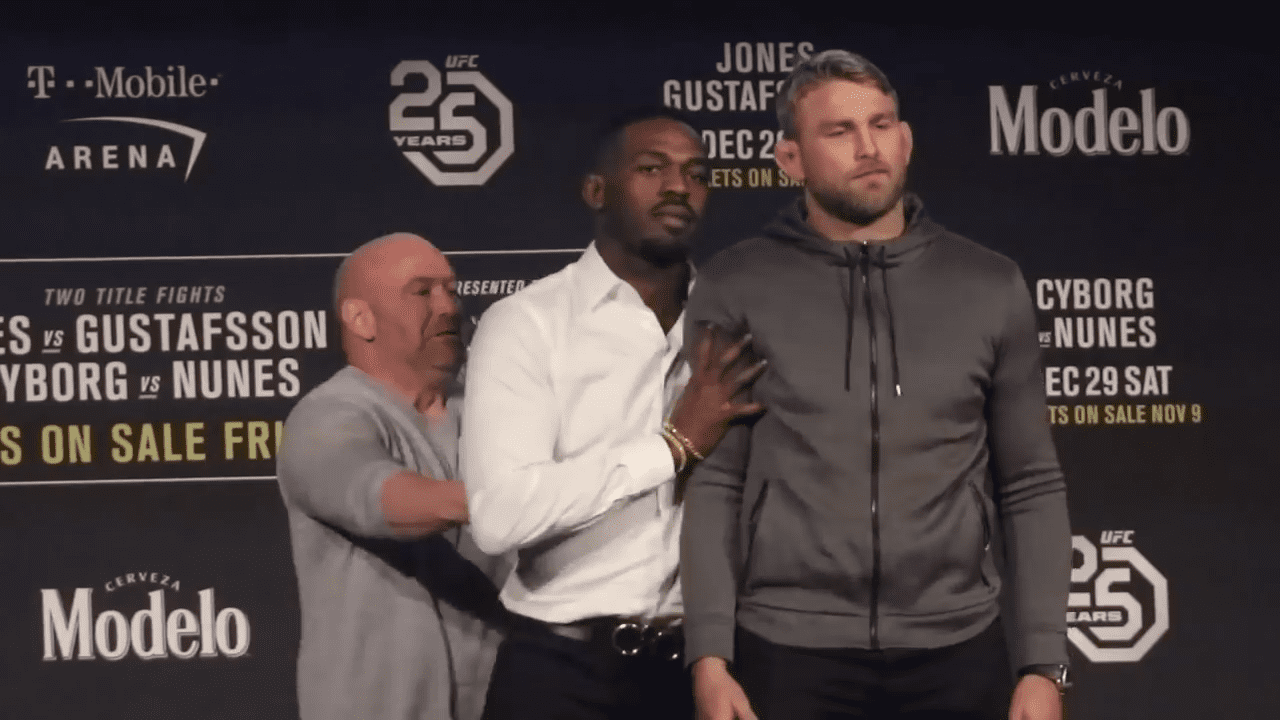 Alexander Gustafsson believes he is a more mature and better fighter than the man who fought for the UFC light heavyweight title back in 2013. He also believes he has figured out the puzzle that no one else has — how to beat Jon Jones.
Apart of that solution is treating Jones like anyone else, not like one of the greatest of all time.
"I think I just respected him too much the first time," Gustafsson said, speaking on MMAFighting's The MMA Hour. "I didn't have the same experience like I have now, and these are different times. It's a new time, and it's my time. That's how I see it. I see myself [having evolved], and I'm going to stay busy, we're going to do this rematch, and everything's just going to go like I want it to be. Like I said, it's my time, and no matter what happens, I'm not leaving that Octagon without the belt. I'm going to show the world, the guy who's never been beaten is beatable.
"Whatever Jon comes with — he says he didn't train for the first fight, whatever, I don't care — I really hope he brings his A-game," Gustafsson said. "I really hope he brings his best to the table, because I'm getting ready for the best. I'm getting ready for Jon's A-game. I don't want to hear any excuses after I beat him."
–
Comments
comments