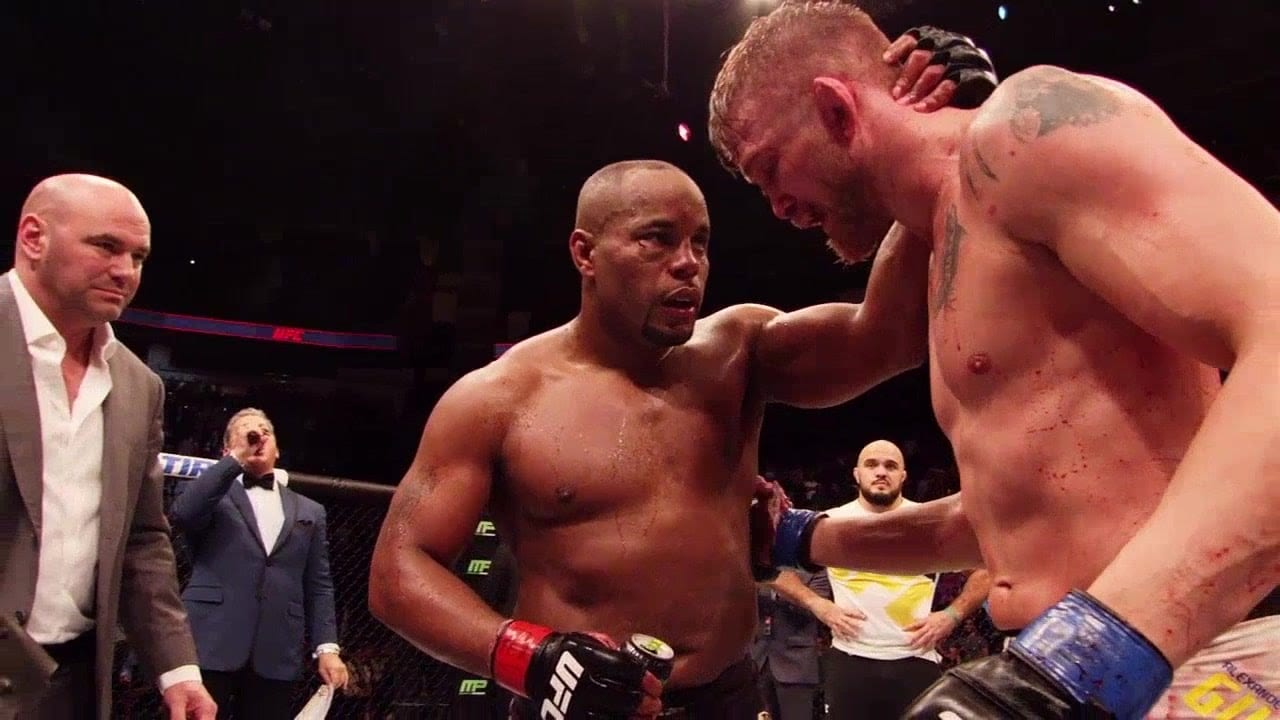 Alexander Gustafsson might appreciate what Daniel Cormier was able to do on Saturday night against Stipe Miocic, but that doesn't mean he's content to let Cormier sit back and hold onto the UFC light heavyweight title without an intention of defending it.
Gustafsson has been chasing a rematch with Cormier since returning from injury earlier this year, and was very vocal with his disapproval of Cormier's move to heavyweight while remaining 205-pound champion. Now that Cormier has both titles, and a self-imposed retirement date of March 20 next year, Gustafsson sees that his chances of getting that rematch are slimming, particularly with Cormier and Brock Lesnar seeming a done deal.
While Cormier hasn't ruled out taking a fight to defend his light heavyweight championship as Lesnar resolves his USADA issue, but in the immediate aftermath of his title win Saturday, Cormier mentioned Gustafsson would need to do something "spectacular" to entice him back down to 205-pounds. It's a suggestion the Swede isn't quite comfortable with.
"It doesn't sound right when he says it like that," Gustafsson said, speaking with host Luke Thomas on The MMA Hour. "I understand it, and I respect he looks for the big fights and the money fights, but the way he says it, that I have to do something spectacular, I think it's a bad way. It's a bad thing of him to say. Because I'm ranked number one, and I've been fighting everybody in the division, I've been winning and I'm the number one guy. So it's not up to him to say something like that.
"I just don't know what he means by that. I've been fighting everybody, so I'm just waiting for an opportunity like everybody else to fight for the belt. He's up there now, he has the heavyweight belt, he has the light heavyweight belt and keeping the light heavyweight belt for himself, he doesn't want to let it go. I don't know what's going on, he has to make up his mind and decide whatever he's going to do.
"If he wants to come down, I'm just going to beat Volkan and I'm up there. I'm ready for him. Or either he should let that belt go, and just give it to us so we have something to fight for and stay at heavyweight."
Comments
comments