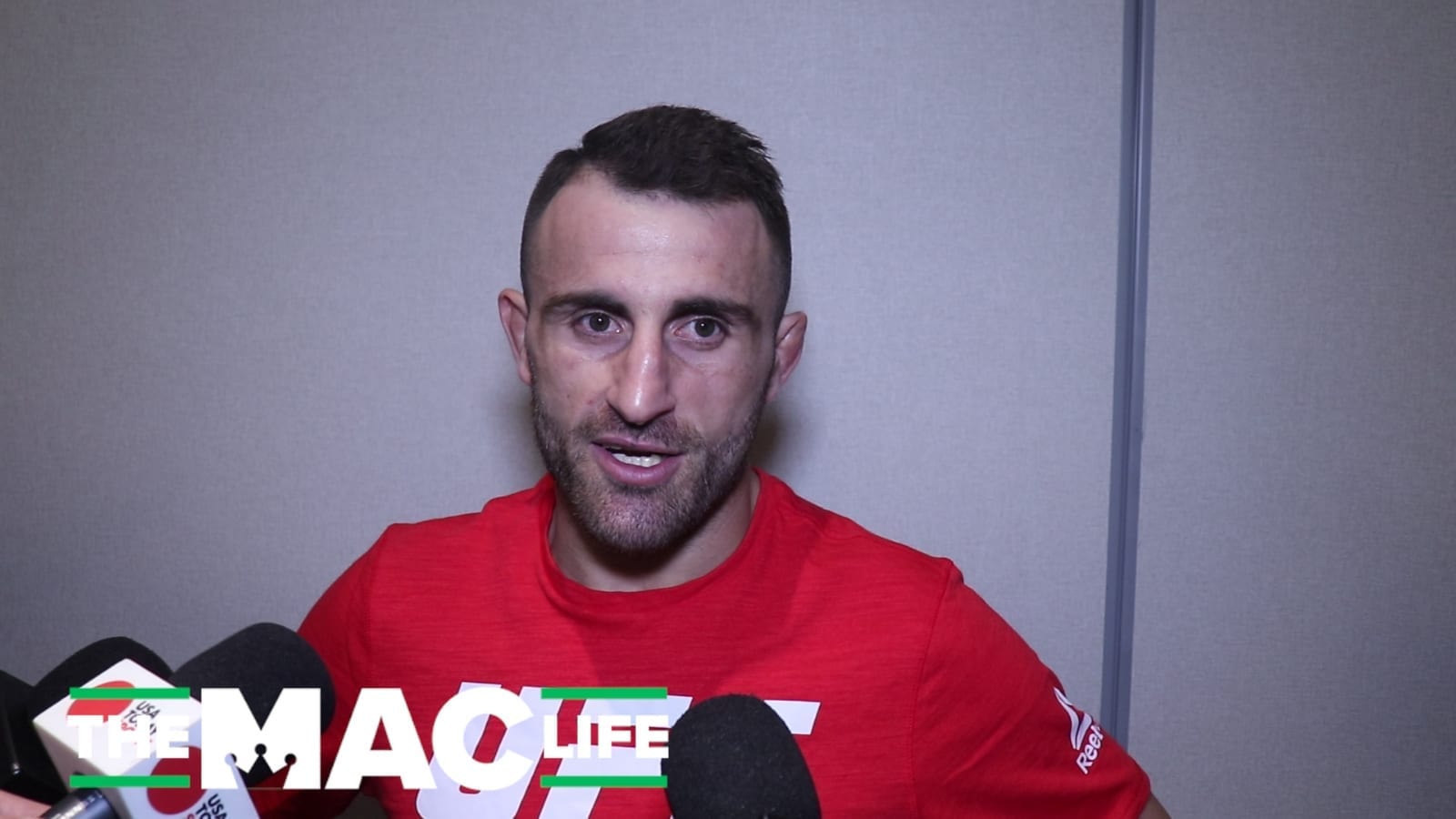 Stephen Thompson was recently issued with the title of 'NMF', or 'Nicest MoFo' in the sport, but judging by his exploits inside and outside of the cage in recent years it could have just as easily been given to Max Holloway.
The now former featherweight champion was defeated by decision in the UFC 245 co-headliner by new champ Alexander Volkanovski and for from treading the sometimes familiar path of fighters bemoaning the results of the judges' decision, or demanding an instant rematch, Holloway instead used his platform after the fight to praise the man who beat him.
Writing on Instagram, the Hawaiian said: "He was willing to fight for an interim belt. If he couldn't fight me he was willing to fight anybody even fighters ranked below him. When you're a champ everybody is below you so Alex was carrying the weight of that belt before Dana wrapped it around his waist. Happy for Alex and Emma and their daughters, and Australia. Same ocean, different waves. See you in the lineup again."
Whether or not a rematch between the two fighters becomes a reality remains to be seen as both men will require medical clearance before fighting again after receiving minor injuries during the bout, but Dana White has already suggested that a rematch in a place a bit closer to the new champion's homeland would be an avenue worth investigating.
The organisation has an event scheduled to New Zealand on February 23 but regardless of whether the rematch takes place on that card, or something else later in the year, it seems inevitable that the two consensus best 145-pound fighters in the world will tangle at least one more time.
Comments
comments