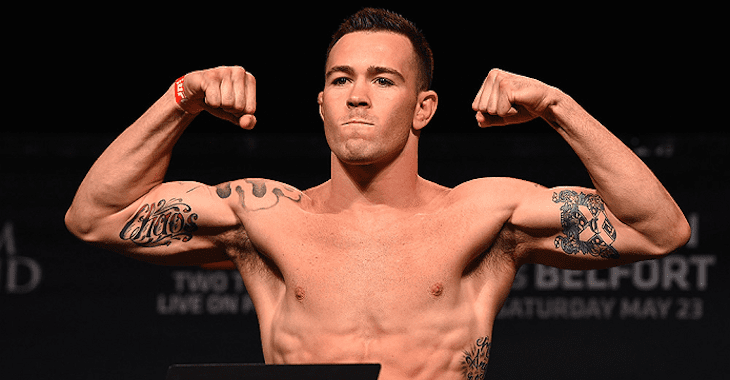 Whatever your thoughts about Colby Covington, and Kamaru Usman for that matter, the toughness of the two men who comprised the UFC 245 main event cannot be undersold. 
Through the best part of 24 minutes, both men engaged in the type of kickboxing match you only really get when two dominant wrestlers face each other — without even a single takedown attempt in the entire fight. While Covington ultimately came up short, not to mention the stinging reminder of the fight he will have every time he clenches his jaw for the next few months, American Top Team head Dan Lambert says that 'Chaos' proved his toughness.
"It was a hell of a fight," Lambert said via MMA Fighting. "Both those guys, I think both their stock went up after a fight like that, which is typically something you don't say after a fight. Both guys proved they had balls of steel and cardio for days. I give credit to both of them."
Through four rounds, the fight was razor close. Whether or not the jaw injury proved his downfall is unclear but what isn't is that Usman's pressure finally told in the fifth when he sent Covington sprawling to the canvas on two occasions with powerful strikes, the second of which led to the TKO finish.
"He wasn't going to win the fifth round after getting dropped," Lambert said of Covington. "The fight was even going into it so whoever won the fifth round was going to win the fight. So was it the greatest stoppage? Not really. It's not like he was taking a bunch of damage but he wasn't going to get the decision after it with the remaining 50 seconds unless something crazy happened.
"You can hate the guy, you can want to see him get merked but after putting on a performance like that and going to war the way he went to war and knowing he broke his jaw early in the fight, how can you not have respect for that?" Lambert said.
Covington must now sit on the sidelines until he is medically cleared to compete again but Lambert says that he anticipates his fighter back in the gym at the earliest possible opportunity.
"He is a 10 out of 10 as far as what I would hope his mindset would be after a fight like that," Lambert said. "He wants to get right back in. He wants to get right back into training. He wants to get back into training as soon as he's ready health wise. He wants to get back and prove that he's the best."
Comments
comments