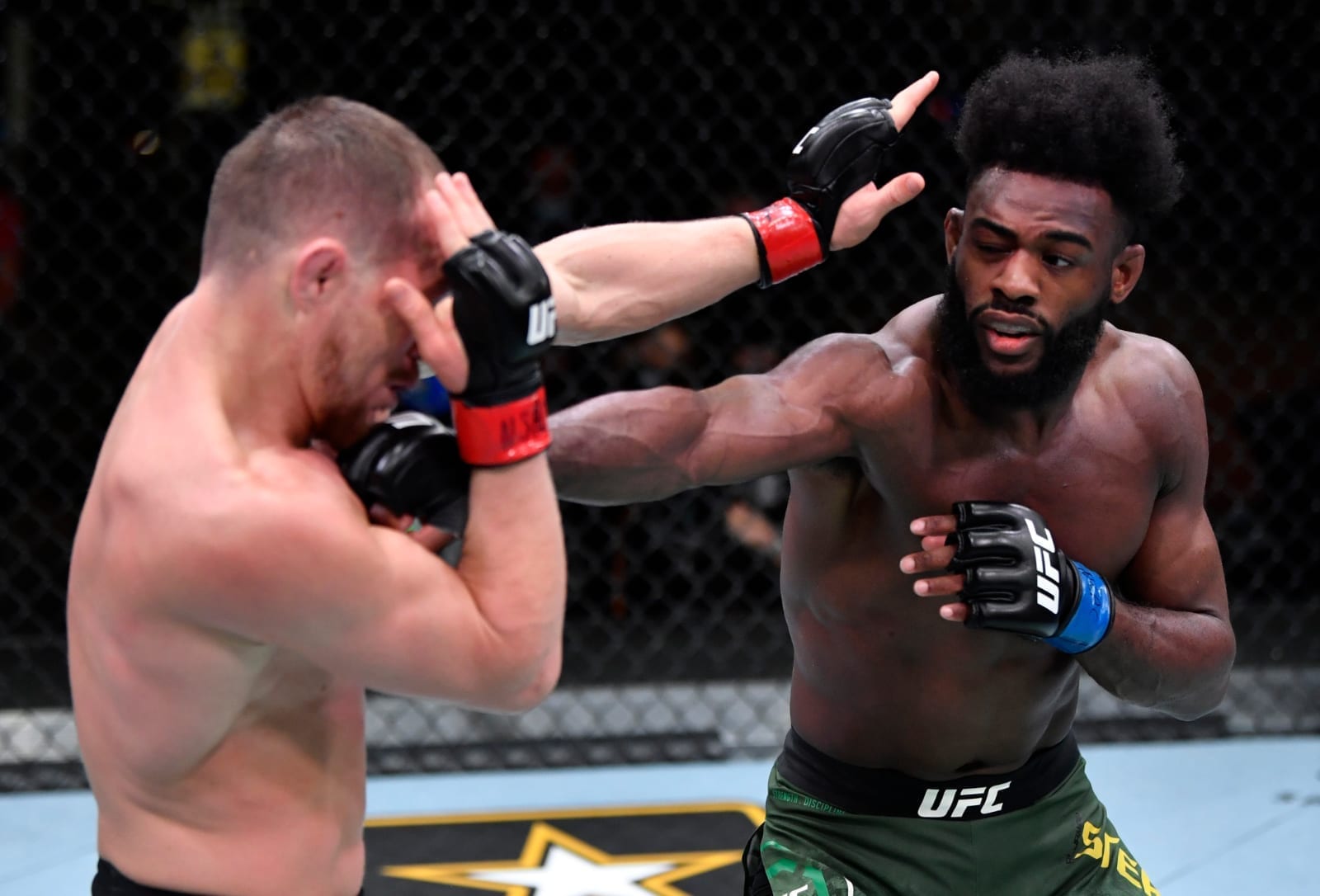 Aljamain Sterling closed a very significant chapter of his career when he defeated Petr Yan by split decision in April.
The UFC bantamweight champion was the underdog in the eyes of many heading into his rematch with Yan after an unusual first match which saw Sterling declared the winner after the Russian fighter was disqualified for landing an illegal knee which left Sterling unable to continue.
The second fight was an entirely different animal. Sterling dominated long stretches of the contest, controlling Yan on the ground and stifling much of Yan's own offence in a fight which underscored his status as the 135-pounds pacesetter in the UFC. And with that challenge behind him and a persistent neck injury now healed following surgery, the New Yorker is looking ahead fo future challenges — with Jose Aldo, Henry Cejudo and T.J. Dillashaw apparently top of the queue.
"I think [the UFC] knows who's the money fight and who moves the needle," Sterling told Joe Rogan on his popular podcast, as noted by MMA Fighting. "I don't know if it's Aldo who moves the needle. I know T.J. definitely moves the needle — you can ask USADA. Then Cejudo, so there's options.
"If I'm going to be honest, if I just want to fight, like which one would be the best for my legacy? I think T.J. or Aldo in terms of like, 'I fought this guy.' Even a [Dominick] Cruz. For some reason, I feel like the hardest fight out of all of them is Aldo.
"Right now if it was my choice, I mean I feel you'd want to pick the fighter you feel like you would definitely beat, right?" he added. "For a title defence, I feel like you would want to do that so you could keep the belt as long as you can. Make some money."
As for when the next challenge might come?
"Probably September," Sterling stated. "I think that's the next Vegas card. "I'm supposed to get news either today or tomorrow who they want us to be the next guy. So what I am going to do? I am going to release that information as soon as I get it, but it's going to be on my podcast."
Comments
comments