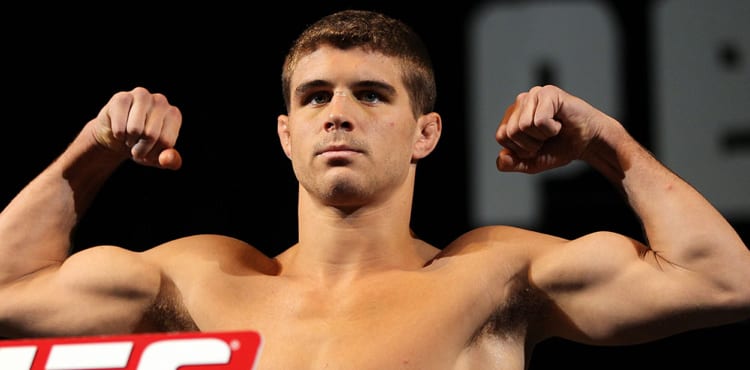 A day before tickets go on sale for the event, Al Iaquinta has withdrawn from his main event contest with Justin Gaethje at UFC Nebraska.
As first reported by ESPN's Ariel Hewlani, Iaquinta has informed the UFC he will not be competing on the August 25th card, and as such the promotion are looking for a replacement to face Gaethje come fight night. Iaquinta's reason is as yet unknown.
Al Iaquinta has informed the UFC that he is not fighting Justin Gaethje on the 8/25 card in Lincoln, NE, Iaquinta told @espn. Undisclosed reasons. UFC is actively looking for a replacement to fight Gaethje in the main event, sources say.

— Ariel Helwani (@arielhelwani) June 28, 2018
It's the latest incident in an already up-and-down relationship between Iaquinta and the UFC. One of the most outspoken members of the roster, Iaquinta has repeatedly voiced his displeasure with a number of issues, including fighter pay, lack of unionization and most recently with UFC president Dana White's decision to move fighter weigh-ins back to the late afternoon.
You're the bitch you'll fight anyone for anything. Brain dead and broke in 2 years

— Al Iaquinta🗽 (@ALIAQUINTA) June 28, 2018
It should be noted that this is not the first issue with this fight. After Iaquinta publicly pitched the idea of a contest with Gaethje, UFC president Dana White went onto the UFC Unfiltered podcast and insinuated Iaquinta had been tricky to deal with in order to make the fight take place. Just days later, the UFC announced the fight, something Iaquinta subsequently mocked.
Comments
comments