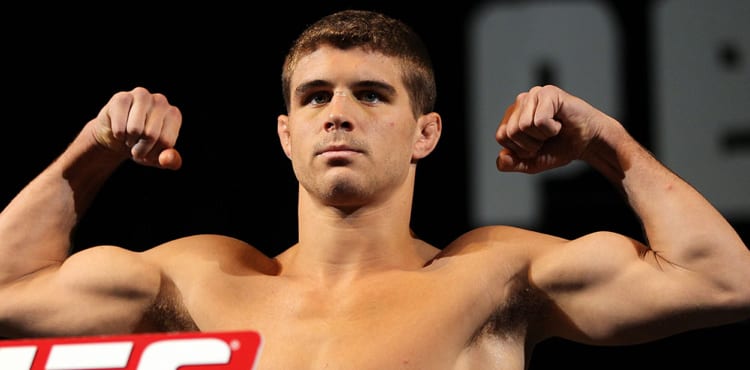 Al Iaquinta and the UFC's relationship has, to say the least, been a combative one over the past few years. And, despite a working together to have Iaquinta fight for the lightweight title at UFC 223, it seems things are back to being less than enthusiastic between the two.
Despite interest shown by Iaquinta for a contest between himself and Justin Gaethje, according to UFC president Dana White, fans won't be seeing that fight anytime soon. And, White says, that's because of Iaquinta.
"Yeah that's a fun fight, but it isn't going to happen," White said, speaking on the UFC Unfiltered podcast. "Iaquinta is absolutely 100-percent out of that fight."
"He believes that, I'm pretty sure we just did a new deal with Al Iaquinta and he just got a good pay day against Khabib and he feels like, he has a deal, let me reiterate he has a deal," White said. "He feels like if he moves up and fights guys higher ranked than him that he should be paid a lot more money. He feels that if he fights guys that a lower ranked than him, then he should make a lot less money."
Unsurprisingly, Iaquinta took to his social media to respond to the UFC honcho.
😂😂😂😂😂🖕🏼✌🏼 https://t.co/AdxagLZ9xJ

— Al Iaquinta🗽 (@ALIAQUINTA) June 5, 2018
Lmao if I shouldn't get paid more to fight higher ranked guys in main events, why did they pay more for me to fight khabib?! We haven't talked since he shook my hand & thanked me for taking the fight in the cage… Pick up the phone "boss" @danawhite https://t.co/At6SXzWxo0

— Al Iaquinta🗽 (@ALIAQUINTA) June 5, 2018
Take a guess what @danawhite believes is "a lot more money" https://t.co/At6SXzWxo0

— Al Iaquinta🗽 (@ALIAQUINTA) June 5, 2018
Fortunately for me, I know exactly how much https://t.co/i3haHbH4LZ

— Al Iaquinta🗽 (@ALIAQUINTA) June 5, 2018
—
Comments
comments