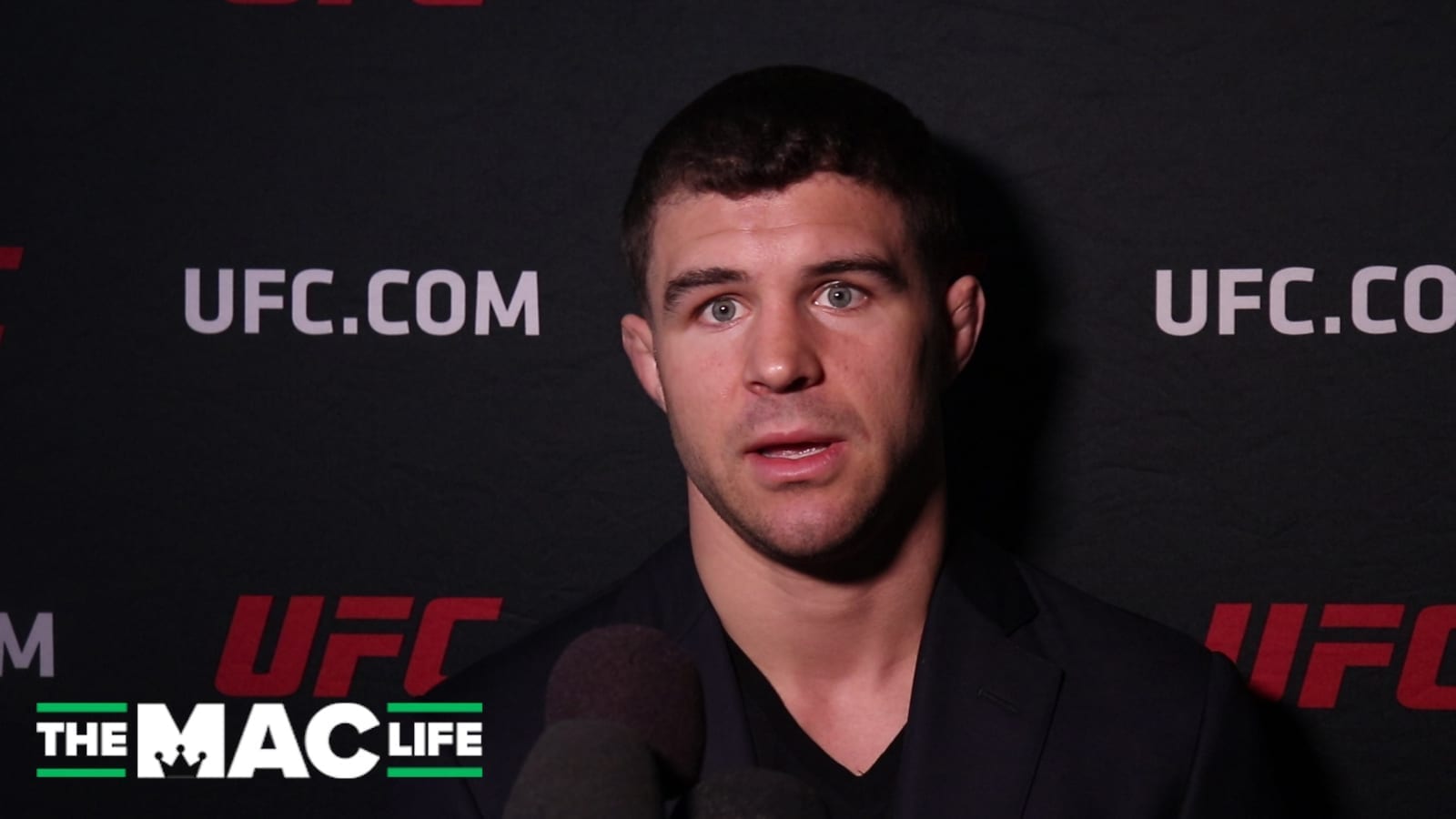 Al Iaquinta wants Dan Hooker to know he didn't say no to anything.
The two UFC lightweights have been linked since Hooker called out Iaquinta following a win over James Vick at the recent UFC event in San Antonio. Hooker, who is from New Zealand threw out UFC 243, which takes place October 5 in Melbourne, Australia — an event that looks likely to be the biggest in Australasian MMA history.
Iaquinta quickly responded he'd love to compete 'Down Under', and it seemed as if the fight was all but verbally agreed, until Hooker took to his social media to accuse Iaquinta of turning down the bout when the UFC came calling.
UFC told me you turned down the fight. Quit acting like you want to fight me, you don't. #ragingbuildups https://t.co/1h9COKF0vh

— Dan Hangman Hooker (@danthehangman) July 28, 2019
Iaquinta, unsurprisingly, disagrees with that turn of events.
"The fight was never offered to me – in fact, I was the one that offered it to Dan Hooker," Iaquinta said, speaking on MMAJunkie Radio. "I'm the one that offered it when Dan Hooker started talking all of that nonsense on Twitter. I was the one that offered the fight to the UFC.
"First the UFC matchmakers, higher-ups whatever they'd be, they were both under the impression that I wanted to fight somewhere else, but I love Australia. I've fought there before, and I loved it so much that I went back the second time, and I taught seminars all along the East Coast of Australia."
Iaquinta was last seen in a five round war with Donald Cerrone, with Cerrone emerging victorious. While prior to that bout Iaquinta was saying he intended only to take fights that made sense, he believes Hooker's run of knockouts has pushed him into that sort of converstion.
"He had a great fight, a big knockout win, and I think that's the only reason I'm even entertaining this as a fight because he did perform so well," Iaquinta said. "In the fight, he looked great. He's a tough guy.
"I think he's a lot more skilled than his rank in the lightweight division. I don't know what he's ranked right now, but I'd say he's up there. He's a tough fight, and it would be in Australia – he might not even know how much the Australian people love me, and being from New Zealand, I don't know how they feel about him."
Comments
comments