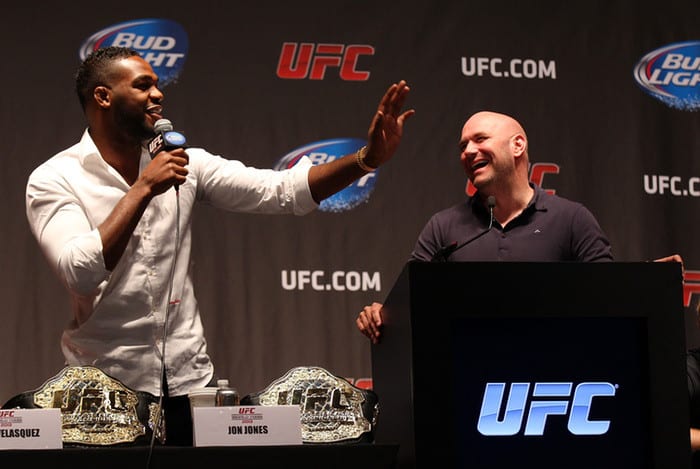 Tomorrow could be more than just a big day for former UFC light heavyweight champion Jon Jones, it could be a big day for the UFC's entire 2018.
On Tuesday morning in Anaheim, California, Jones will stand before the California State Athletic Commission and be handed a punishment for his most recent controversy — failing a drugs test around UFC 214 for the steroid Turinabol. Jones could be facing a suspension of up to four years for his latest infraction.
While it's nowhere near the first time Jones has been in trouble, this could be the most costly. And, with there currently considered a lack of star power in the UFC, the promotion could do with one of it's greatest ever talents back in the cage.
Certainly, UFC president Dana White appears to be looking for a positive outcome. White and Jones have often been at loggerheads, with the UFC boss frequently left disappointed by Jones' conduct, while Jones has stated he feels White's not got his fighters' best interests at heart. Apparently, however, they've begun to bury the hatchet.
"I don't know. Obviously that would be great [if he could come fight this year]," White said, speaking to TMZ Sports. "It's crazy you asking me about Jon. Jon and I talked yesterday for the first time, for the first time since his last fight. He sounds good, and he says he's looking at positive things right now. He's just focusing on training. He wants to come back [this year].
–
Comments
comments