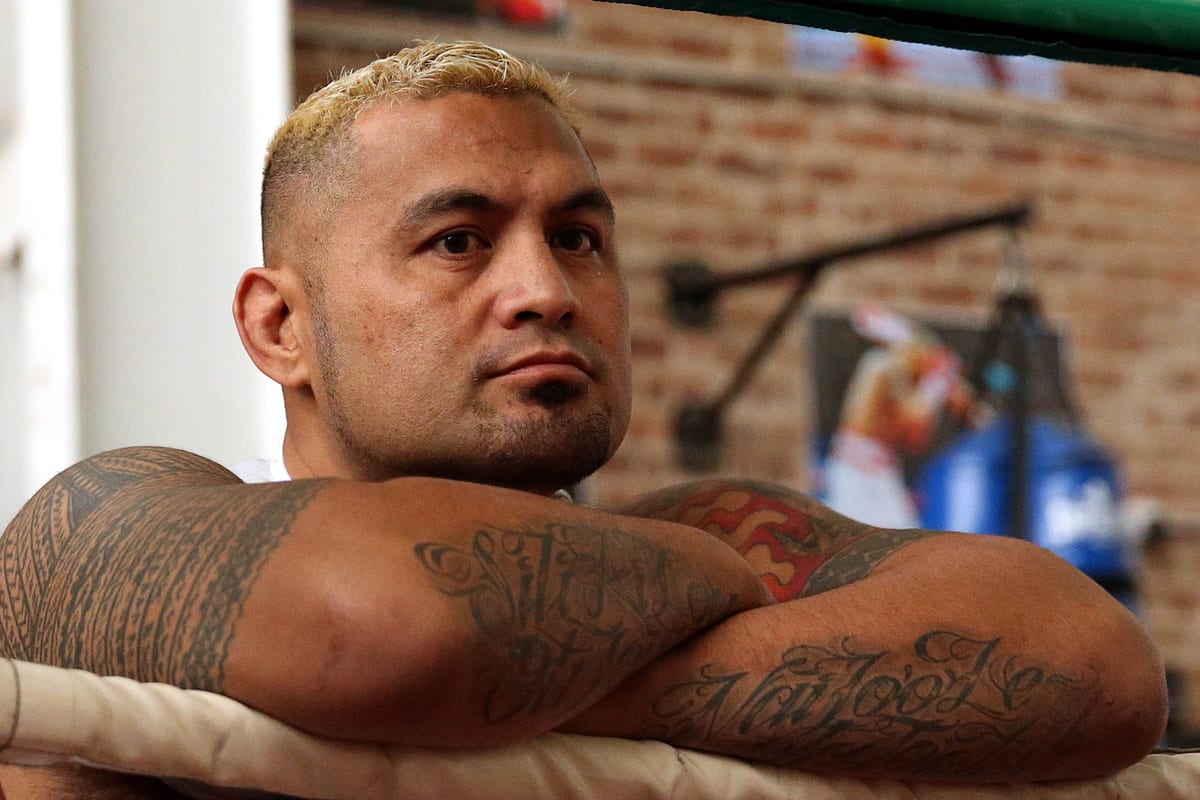 Mark Hunt is one of the UFC heavyweight division's more beloved fighters, but he almost didn't even get to compete on the Zuffa canvas.
Hunt's contract was transferred to the UFC after their purchase of PRIDE but, with his record standing at a not-too-impressive 5-6 it looked like his run in the world's top MMA promotion would be over before it began. Legend has it that Dana White offered to pay off the remainder of Hunt's contract — a golden handshake, where Hunt would sever ties with the UFC and go about his own business.
This didn't sit right with the former K-1 World Grand Prix winner. Intent on working for his money, the UFC gave him an opportunity against journeyman heavyweight Sean McCorkle. Hunt lost just over 60 seconds into the fight by armbar submission. With that, most thought that Hunt's UFC run was doomed.
But then something strange happened. Hunt won his next fight. And the one after that. And the one after that.
A subsequent four-fight win streak brought Hunt face-to-face with top contender Junior Dos Santos and while he would lose the fight, his performance (along with his recent form) underlined his status as one of the division's most dangerous fighters.
Hunt would later unsuccessfully challenge for the interim heavyweight title, as well as take part in one of the greatest heavyweight fights in history against Antonio Silva, but now aged 44 he is aware that his time in the spotlight is dwindling.
Hunt's contract is due to expire this weekend after his UFC Adelaide fight with Justin Willis and with no intentions of signing a new deal, this will likely be Hunt's swan song in the UFC.
"I just wanted to complete my contract, and that's basically the bottom line," Hunt said this week via MMAJunkie. "I'm happy where I'm at. I'm at peace with everything, and things are good.
"[I'm] looking at trying to do some other things next year. I want to compete five more times, at least — because I still have the fire inside of me to do it — and go from there. We'll see what happens.
"Of course I feel like there's more to do," Hunt said. "Half the guys I lost to are freaking cheaters. There's so much more to do, but it's not my call. I never got the opportunities. After Derrick Lewis, I got No. 7, No. 9, now I've got No. 13 [in Justin Willis]. F*** it, I'm not going to get another shot, and that's the way it is. I'm done with it. I'm at peace with it."
Furthermore, Hunt hopes that he can source a sizeable contract from one of the UFC's rivals. He is a prizefighter, after all.
"Of course it's about money," he said. "You don't want to get beaten up for nothing. You'd be stupid to do that.
"I don't really give a shit what people say or those idiots that say, 'I do it because I love it.' Yeah, right. Let me punch you in the head for free. Of course it's about the money. Fighting is for poor people to get out of there. Don't give me any rubbish about, 'I do it because I love to do it.' Bullshit. Let me kick you in the face for nothing, man. Come on."
Comments
comments