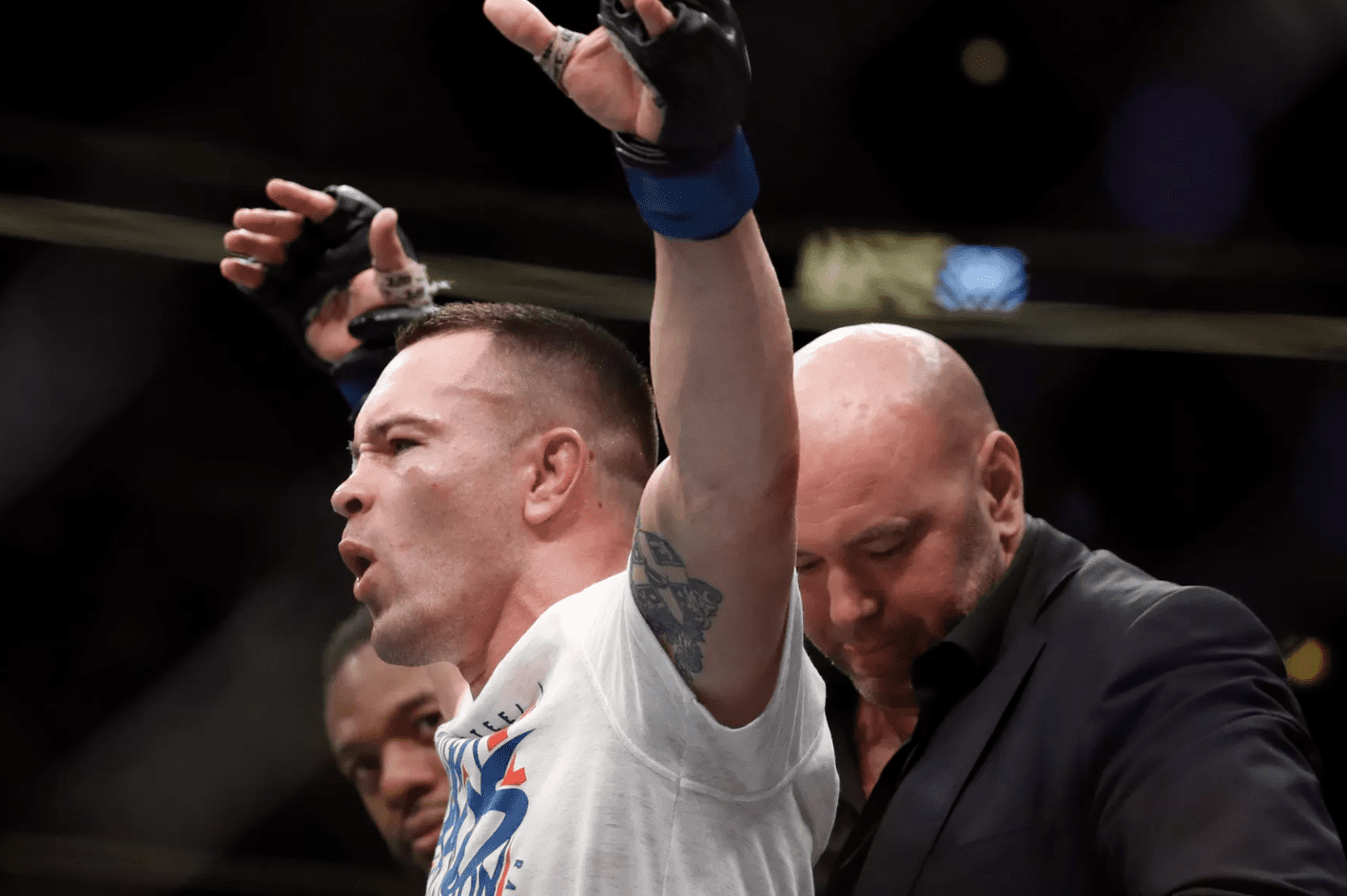 In a move which seems designed to eliminate any future civil wars within their gym, American Top Team owner Dan Lambert has announced a new policy within the walls of his gym: no trash-talking.
The facility has seen several instances of in-camp bickering in recent months, with various members of the gym — including Jorge Masvidal, Dustin Poirier and Joanna Jedrzejczyk — outlining their opposition to the brash style of fight promotion employed by Colby Covington. While Covington and Poirier appear to have made up, Covington still reserves a level of antagonism for the other two aforementioned fighters.
Lambert, though, wants to eliminate these very public back-and-forths from his facility.
"It's gotten personal, and I think I was wrong," Lambert said to MMA Fighting. "I think I made a mistake. I think I should have nipped it in the bud, and it's gotten to the point where it's trickled down where it affects coaches, it affects training partners, it affects vibes at the gym, and as a result, we've adjusted and come up with a new policy.
"Unless you have a bout agreement to fight someone, in which case there obviously needs to be some promotion, there's a gag order on talking about people at the gym. If that's something a fighter chooses they need to do, then they have to go train somewhere else."
View this post on Instagram
Lambert continued, saying that he has long been a fan of the 'pro-wrestling' style of fight promotion for which Covington has become known in recent years but says that he wasn't quick enough to detect the warning signs of what it was doing for morale in his gym.
"I don't know if it was this last round of talk where Colby came out and kind of violated a truce I had between him and Poirier, or some of the talk between him and Joanna (Jedrzejczyk). It may be just the big scheme of things, dealing with some of the other problems that affect our sport and everybody's lives; I see how petty some of this sh*t is, and why the f*ck am I dealing with it and (have) allowed it to become an attraction?
"I think part of it just might be that I'm such a pro wrestling nerd; I kind of like the promotional side of it and the trash talk. It's on me. I f*cked that part up. I should never have let it get to that point. It's my job to stop sh*t like that from happening and causing distractions in the gym. I think I made a mistake on that one, so live and learn."
Keen to avoid any future headaches, Lambert says that there is now a complete zero-tolerance policy when it comes to in-house wars of words.
"I don't think there are options, it's an absolute zero-tolerance policy," Lambert said. "If you do it and you break it, go somewhere else. People come, people go, no individual is bigger than the team, and the fact of the matter is, the team's going to be here 30 years from now, still doing the same thing when certain individuals are long gone. We're going to set up something that's best for the environment in the gym and for the people in the gym today and tomorrow."
Comments
comments