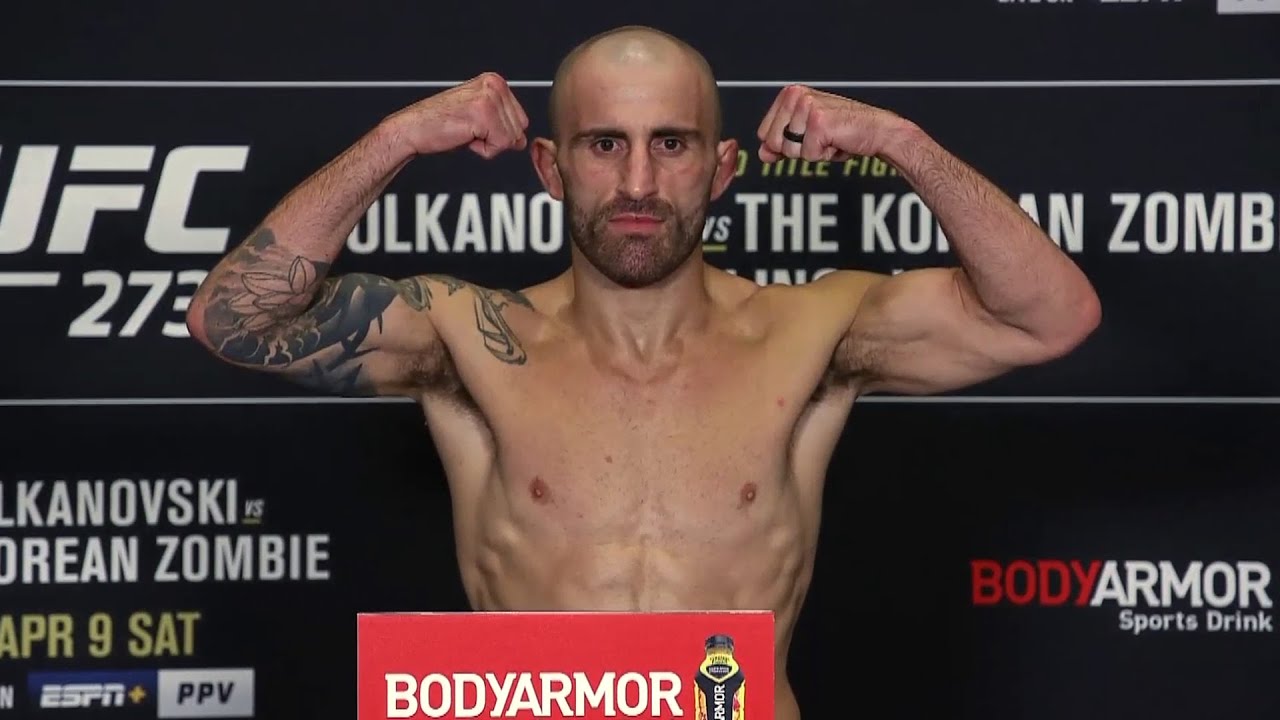 Israel Adesanya knows what it takes to be a UFC champion.
The thing is, he also knows how it feels to move up a weight class and successfully challenge for another. In February, and in his home country of Australia, Alexander Volkanovski will attempt to become the latest member of the UFC's elite double-champ club when the reigning featherweight champion challenges Islam Makhachev for the 155-pound title he won several weeks back in a bout with former champ Charles Oliveira.
And Adesanya, who failed in his bid to seize the 205-pound championship from Jan Blachowicz back in March 2021, says that Volkanovski has the necessary tools to get the job done.
"Volk used to be a fat guy. Like, a big boy, brawley, played rugby. When you walk around with that kind of body mass for years, you develop a different kind of muscle density," Adesanya said on the Flagrant podcast, as noted by MMA News. "Even with Volk, I've tried to hold him down. I'm not the greatest wrestler, but even with my frame and leverage, it's hard. He finds his way back up. (He's) a crafty veteran. His inside leg kick, his jabs, his hand control; all that sh*t, he's crafty."
But like he discovered in the UFC Apex against Blachowicz 18 or so months ago, the scale of the task is real and while Adesanya says that the opponent is difficult, Volkanovski has what it takes to win.
"Islam is great. These Dagi boys, they know what they're doing… But I truly, gun to my head, could bet my whole house on him. Volk is just different," he said. "Volk is the kind of guy 00 even when he cuts weight, the amount he cuts, for him to have the cardio he has in the later rounds… it's mind-blowing. The man's different."
UFC 284 will take place in Perth, Australia on February 12.
Comments
comments