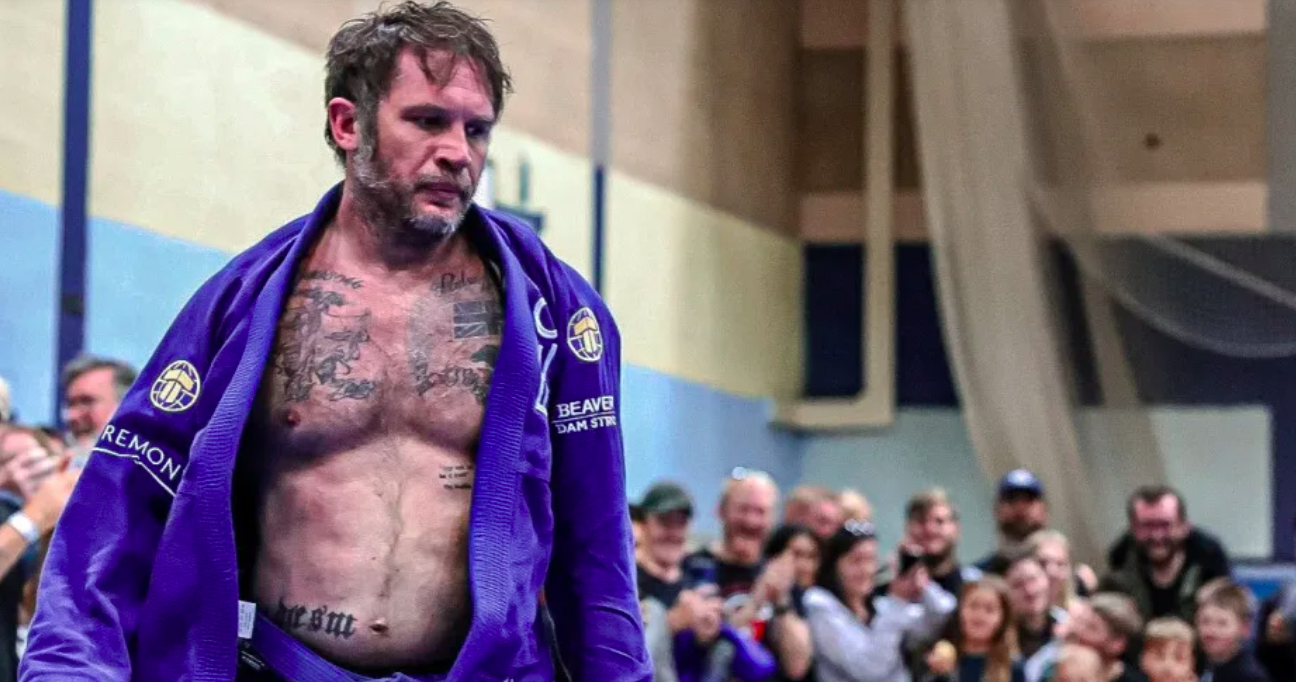 Picture the scene.
You've spent years toiling on the mats to get blue bet level in Brazilian Jiu Jitsu and have seen your years of hard work pay off to qualify for the finals of an event Milton Keynes, Buckinghamshire — and then you stand opposite your opponent in the gold medal match and realise that it's f*cking Bane.
Yep, Tom Hardy, known for his villainous role in The Dark Knight Rises as well as turns in Mad Max and mixed martial arts epic Warrior, is a longtime fan and proponent of Brazilian Jiu Jitsu where he has risen to blue belt level, and showed off his skills at the 2022 Brazilian Jiu-Jitsu Open Championship in his native England.
And he only went and won the bloody thing.
"I was waiting match-side for the semi-final when Tom showed up. I didn't know he was going to be there – and they expected me to remain composed," his defeated opponent joked afterwards, per Yahoo Sports. "I recognised him straight away. Everyone knows who Tom Hardy is, don't they? I was shell-shocked. He said 'just forget it's me and do what you would normally do'. He's a really strong guy…you wouldn't think it with him being a celebrity."
A spokesperson for the tournament added: "Everyone recognised him but he was very humble and was happy to take time out for people to take photographs with him. It was a real pleasure to have him compete at our event.
It's not unusual for combat sports athletes to make the jump to Hollywood, such as what Conor McGregor is currently doing by starring in the remake of 80s action flick Road House, but it is considerably rarer for this move to happen in reverse.
Hardy's BJJ chops comes just a couple of weeks removed from when another household name, Facebook head honcho Mark Zuckerberg, showed off his own developing MMA skills, which were significantly praised by McGregor.
And hey, if this celebrity fighting trend continues a while longer, who wouldn't like to see Tom Hardy and Zuck get it on? Stranger things, and all that…
Comments
comments