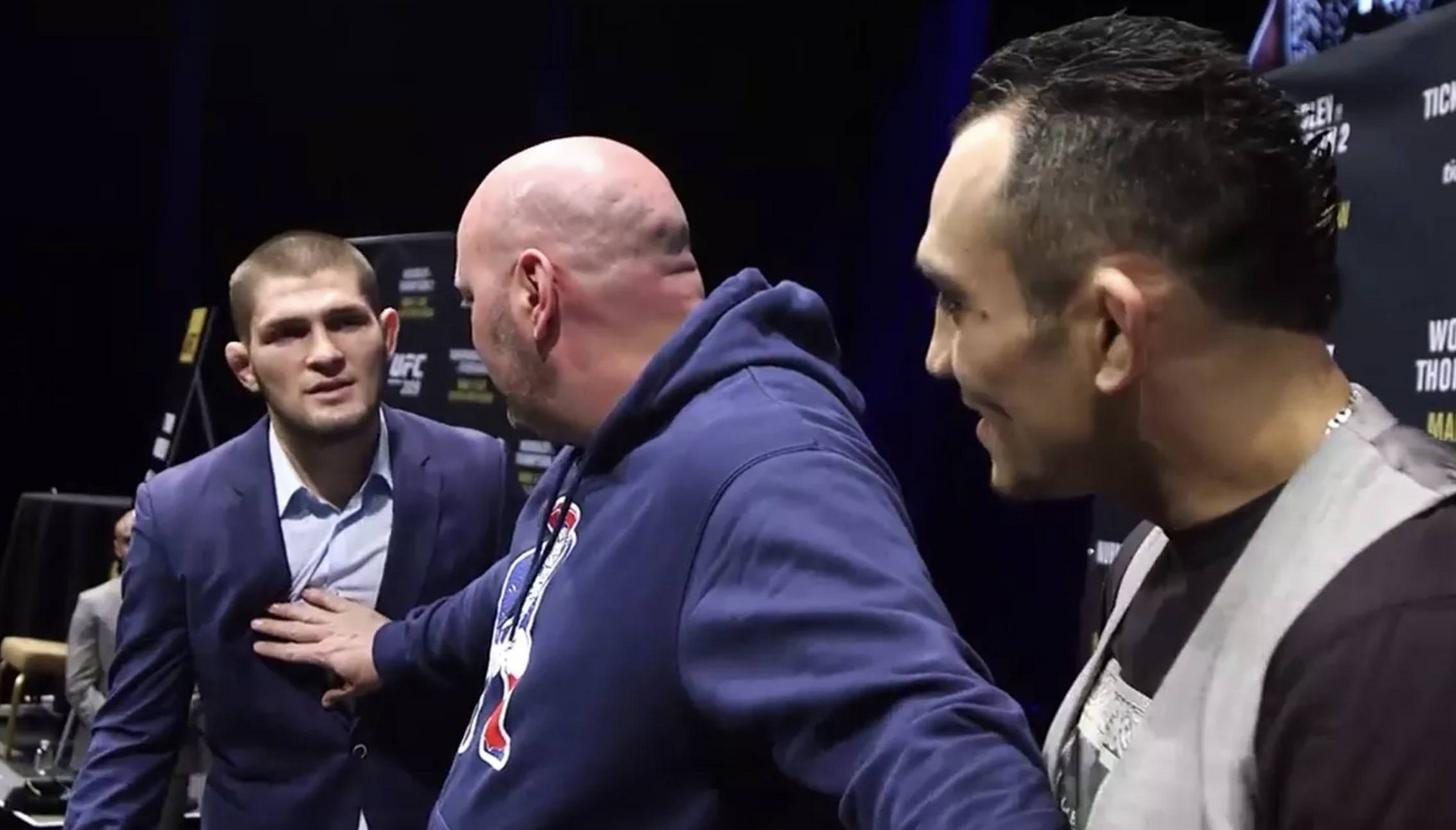 Khabib Nurmagomedov's father believes the UFC will look to hold the much-anticipated lightweight title fight between Nurmagomedov and Tony Ferguson in the Middle East.
Yesterday, the promotion were forced to postpone their next three events, but UFC president Dana White was adamant fans would still see Ferguson fight Nurmagomedov on their current scheduled date of April 18, regardless what it took to hold the contest, and regardless if it took place in the United States.
"Well we're gonna follow these guidelines to not have more than ten people in a room," White said on ESPN's Sportscenter. "We're hoping this all clears up by April. This fight's gonna happen. No crowd, whatever it takes. Probably not even gonna be in the United States, but this fight's gonna happen."
According to Nurmagomedov's father, Abdulmanap, Dubai might well end up as the location for a fight that's been cancelled on numerous occasions.
"It will likely be Dubai. First, it's easier to fight diseases there due to heat. And I think the Emirates will pay for the UFC fight faster and easier," Nurmagomedov said, speaking to RBC. "Abu Dhabi may well be, but then, [that's up to] Dana White. I can't approve, but there are more chances there."
Certainly, Nurmagomedov Sr. seems unfazed by the risks associated with competing while the coronavirus rages on.
"Khabib feels great, everything goes according to plan," Nurmagomedov said. "He's not afraid of coronavirus, we are all mortals. As for empty arena, I think the crowd is good but no crowd is better."
Comments
comments