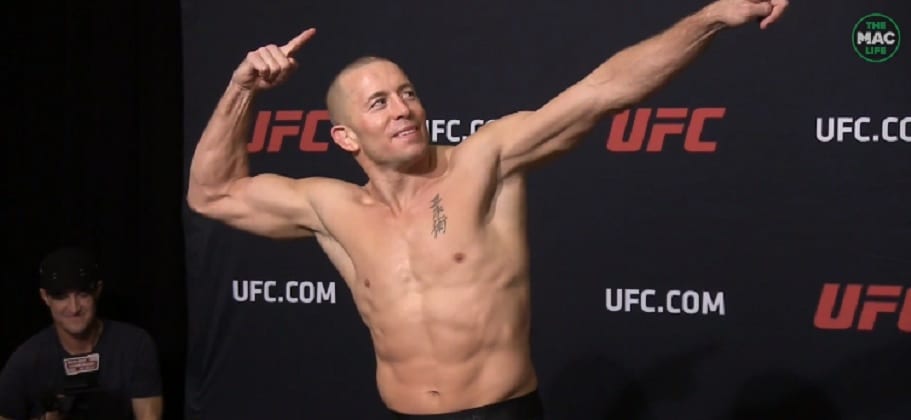 He's been out of the UFC cage for more than three years but former two-division champion Georges St-Pierre certainly isn't slacking in his retirement.
The mixed martial arts legend, who turned 40 last month, has made steps into a Hollywood career in his post-athletic phase and has clearly kept his training to an admirable level to impress casting agents. To do so, St-Pierre has taken on a strict carnivore — which cuts out fruits and vegetables — in order to  look in peak condition.
Check out the results of his handiwork below:
View this post on Instagram
St-Pierre has appeared in several films and television shows in recent years including cameos in 'Captain America: The Winter Solider', 'Kickboxer: Vengeance' as well as the 'The Falcon and the Winter Soldier' TV show — so you can be reasonably confident that even if St-Pierre doesn't appear on UFC programming much more in the future, you won't have to wait too long to see him on your screens.
Comments
comments