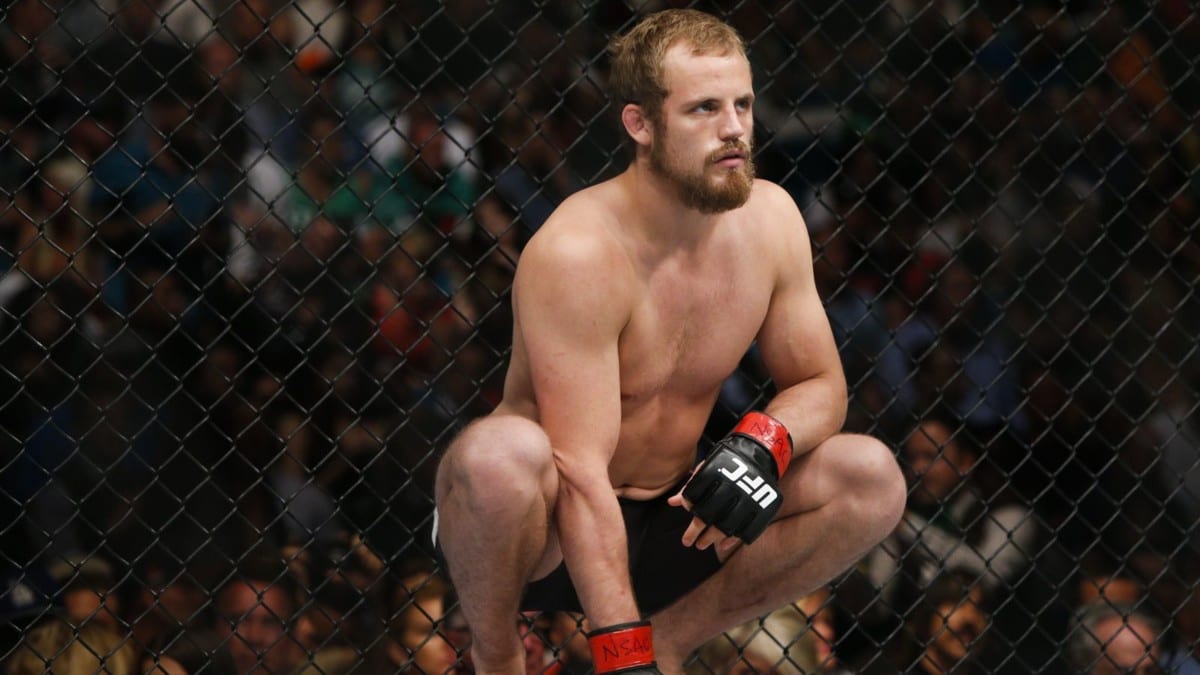 It is safe to say that Alex Oliveira won't forget his meeting with Gunnar Nelson for a while, after revealing that he was treated with 29-stitches for the gaping head wound cause by a Nelson elbow midway through the second round of their UFC 231 main card bout last weekend.
After a close first round in which both fighters had their moments Nelson seized momentum in the second, ending up in the mount position against his Brazilian opponent. Typically fastidious with him movements, the Icelander remained patient and after manipulating Oliveira's wrist into position found an opening for a devastating elbow strike which immediately opened a cut above his opponent's eyebrows.
Sensing the danger, Oliveira attempted to turn out of mount — the opportunity Nelson needed to sink in the fight-ending rear-naked choke as blood poured from his forehead.
And, as you might expect, the scar that remains is going to be a constant reminder for Oliveira of his fight with Nelson as you can see by the picture posted to social media by MMAJunkie reporter Mike Bohn.
"Cowboy" Oliveira is going to have a hell of a scar after getting 29 stitches to close up Gunnar Nelson's handiwork 😕 #UFC231 pic.twitter.com/vevd0v21Cc

— Mike Bohn (@MikeBohnMMA) December 11, 2018
Oliveira was (understandably) handed a 60-day medical suspension after the loss, while Nelson was handed a 30-day no contact limit.
Comments
comments