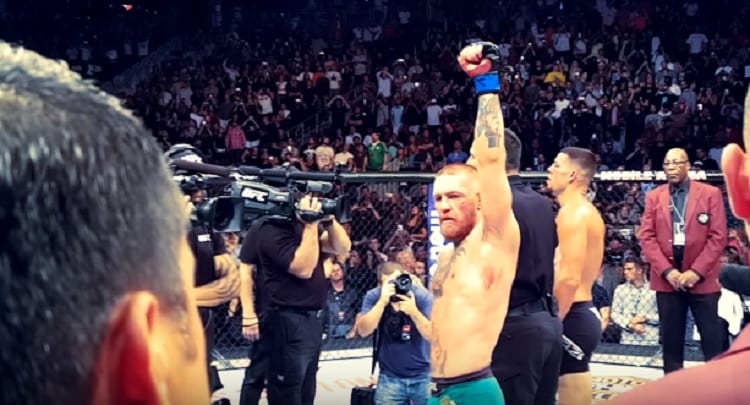 UFC president Dana White forecasts that his company is about to have a very good month.
This weekend in Texas, Darren Till, who appears to be a fighter that the UFC sees great potential in, challenges Tyron Woodley for the welterweight title. While that fight should do decent business despite neither fighter having proven to be a reliable pay-per-view commodity, it will pale in comparison to the mega-fight which will swiftly follow a month later.
And Dana White has dollar signs in his eyes.
"I am confident it will do 2 million on pay-per-view," White said to Yahoo! Sport's Kevin Iole.
"We've had some regular people pay $10,000 for a ticket. But when I say regular people, I should say some very rich, regular people."
McGregor's last outing on PPV, an August 2017 boxing match with Floyd Mayweather, was one of the highest grossing sporting events of all time, while the Irishman's last four fights in the UFC have all peaked above 1 million buys.
UFC 202, in August 2016, is reported to have sold 1.6 million PPV's — a company record, for the time being at least.
Comments
comments