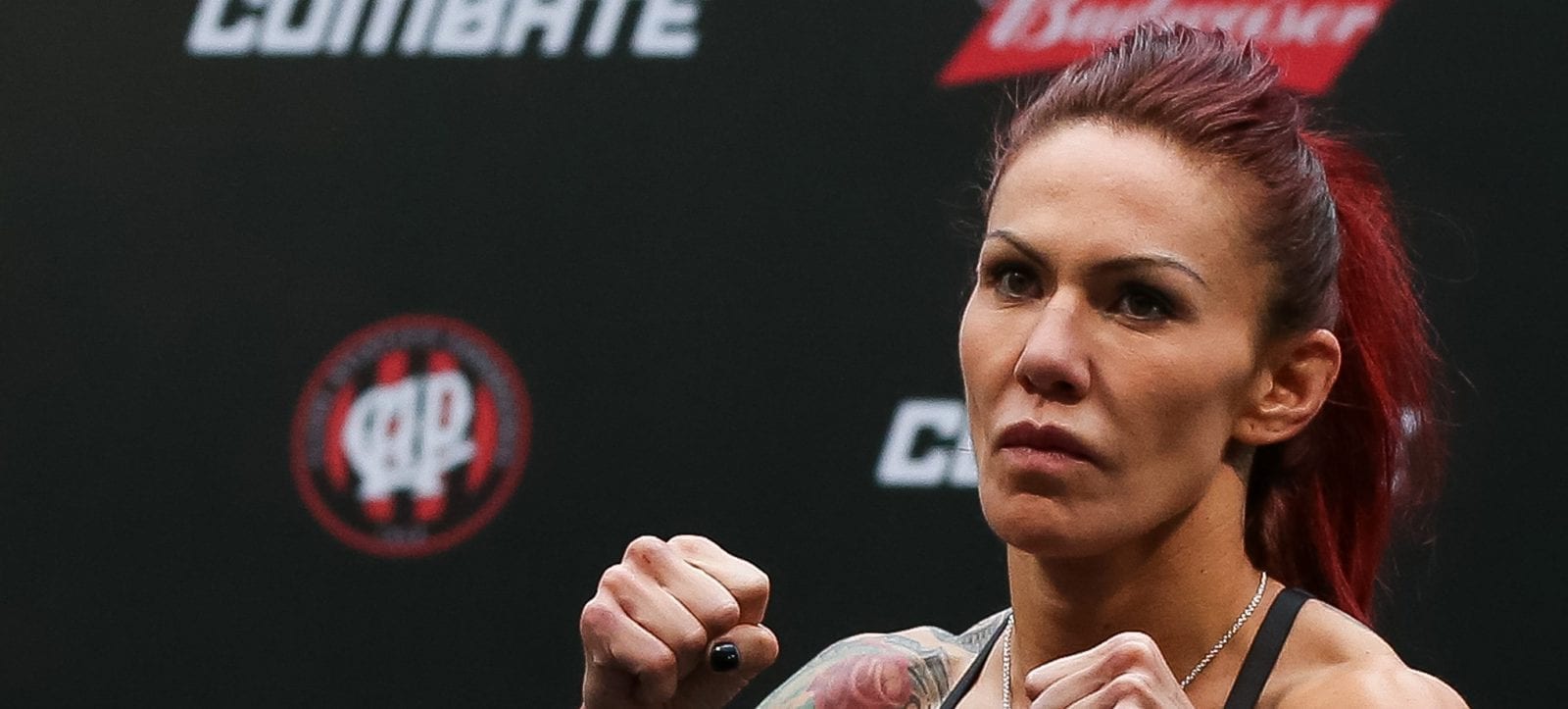 By now, everyone is aware of Cris Cyborg's relationship with weight throughout her fighting career.
The UFC woman's featherweight champion operates in one of the few industries in the world where someone's weight can be regularly checked and criticised — and boy, has Cyborg's weight been criticised. When the Brazilian first came to the UFC, there was a huge discussion over what division she should be expected to fight in.
At the time, the promotion had no featherweight weight class, instead only having female athletes fighting at 135-pounds. When Cyborg and her manager Tito Ortiz stated she could legitimately die should she attempt to cut anymore weight, there began a prolonged period of her trying to meet an arbitrary catchweight of 140-pounds.
Combine that with some uncomfortable footage of the champion crying in a bathtub due to a painful weight cut, and the whole thing began to feel rather morbid. Luckily, she says, those days are behind her.
"You know, my weight is really good now," Cyborg said, speaking on the UFC 219 media call. "I'm really happy about it. After my last fight in July, I kept training. I went to Thailand, and even though I was on vacation, I went training every day. I've been watching my diet so I won't have such a hard time making 145. I'm really happy. I've been working with Rob Emerson and he has helped me in all of my other cuts to 145.
"I'm really lighter than before. You know, before I used to walk around at 180 or 185 and now I'm walking around at 170. It's very different than it was before when I was heavy. I'm getting to work more and more and getting light, but I really have to be on top of my weight now."
Comments
comments