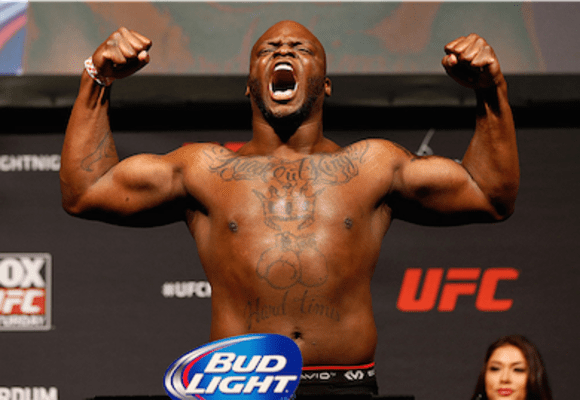 Derrick Lewis was 11 seconds away from losing to Alexander Volkov at UFC 229. 'The Black Beast' was two rounds down and on the way to losing a third to the rangy Russian striker before, just as the clapper went, he uncorked a nuclear hook which separated him from his senses.
Then, moments after airing out his balls on national television, Lewis said that he wasn't ready for a title shot just yet but less than four weeks from the date of that fight, he will stand opposite the UFC's current double champ Daniel Cormier looking to take one half of his championships away.
And, he estimates, that concussive strike against Volkov has been enough to swell his bank account considerably.
"It's probably a million," Lewis said. "Probably about a million," Lewis said when asked about the financial repercussions of his battle with Volkov.
"It's probably more than I made this year already. Not just the title on the line, whenever I saw my contract and see the zeroes, I was like, 'OK, I can start training now,'" Lewis said. "Before, like I told y'all before, I don't stay in the gym like everyone else does, my opponents. It's pretty obvious, after the fight I'm laying all over the floor, I'm tired. Ready to go sit my ass down somewhere.
"But this fight right here, I've really been training all day long. Drinking more water than I need to be drinking. Really taking it more serious. There's not gonna be no excuses for myself — win, lose or draw."
Comments
comments