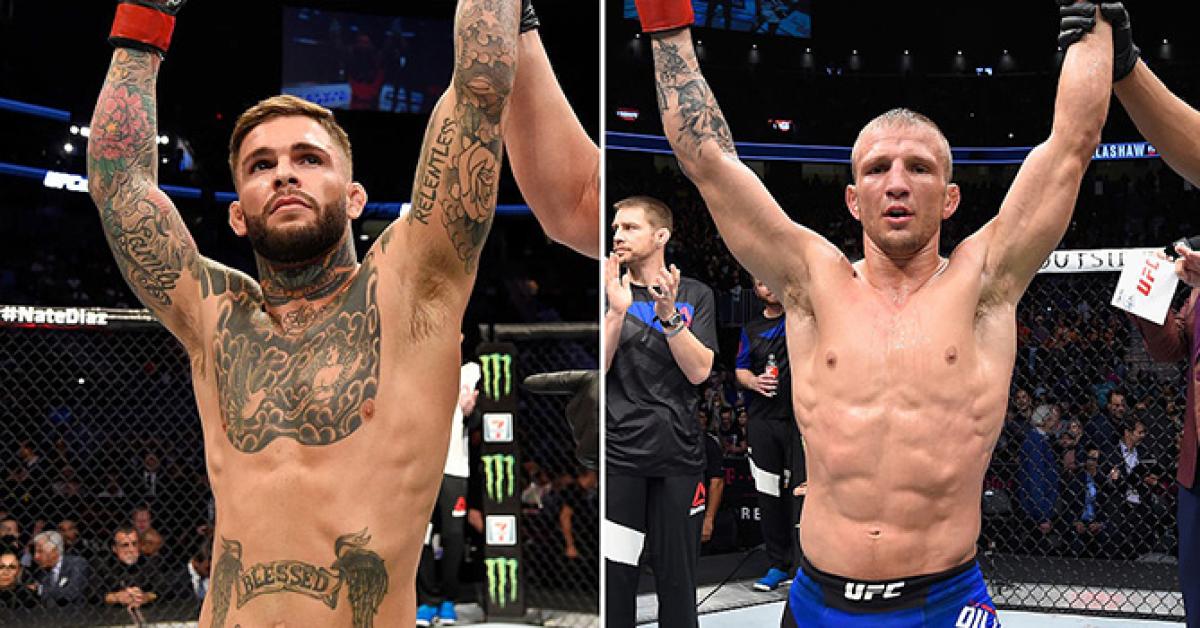 After all the back and forth jawing between training partners turned arch rivals T.J. Dillashaw and Cody Garbrandt it was the latter who got the job done under the lights — not once, but twice — but apparently the UFC's bantamweight champion isn't satisfied just yet.
"Hell yeah I'm cool with how it unfolded," Dillashaw said of his rivalry with Garbrandt to MMAJunkie.
"It's exactly as I said it was going to go down. I told you I was going to knock him out in the first round, I did. I said I'd ruin his career, I'm doing it. The guy is screwed at 135. He should have went back to the drawing board and gotten better, but he talked his way into an ass-whooping."
The first bout between the pair, almost a year ago inside Madison Square Garden at UFC 217, was one of the most entertaining fights of the year. After early success from Garbrandt, the then-champ appeared confident entering the second before being dropped with a strike and pounded out on the ground.
In the rematch last August the result was the same but the manner was quicker, with Dillashaw winning via TKO just over four minutes into the fight.
Dillashaw added that the result was particularly satisfying given the manner of the dispute not just with Garbrandt but with the entire Team Alpha Male roster.
"I'm happy," Dillashaw said. "It's not only him, it's the whole team. The whole team needed a (expletive) ass-whooping. They talked all that crap, they want to accuse me of a bunch of bull(expletive). That's the game. Karma's a (expletive)."
Comments
comments