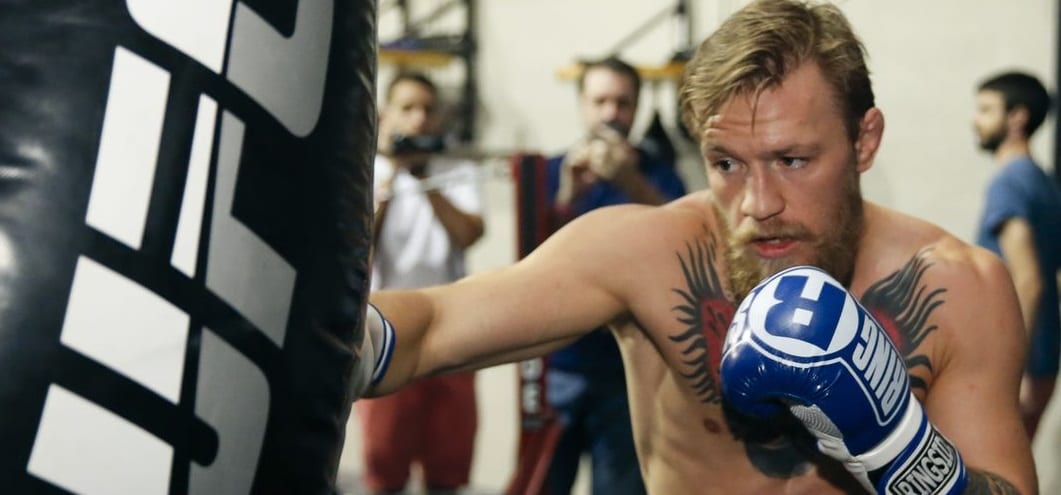 Given the fact that both Conor McGregor and Floyd Mayweather are two of the biggest names in all of sports, the (relative) ease with which their Aug. 26th clash came together is almost unusual for the lack of hiccups involved in the negotiations. After all, and as Dana White said on numerous occasions while talks with the various parties were underway, it took nearly six years for Mayweather and Manny Pacquiao to come to terms despite them being in the same sport.
Despite this trepidation the deal came together with minimal hitches when Floyd Mayweather signed his name to the bout agreement earlier this week, just a few short weeks after McGregor first inked the dotted line.
When word first leaked that this potential bout might be in the works, vast sections of the MMA and boxing communities balked at the suggestion that McGregor and Mayweather would ever set foot on the same canvas but now that it is a reality Audie Attar, Conor McGregor's manager and founder of Paradigm Sports Management, has spoken about how the deal came together.
"I think when we started to really sit down with the UFC and have conversations on how we could all come together to make this happen. This is something that we've been thinking about for a while since Floyd started the social media banter back and forth with Conor," Attar said on the Dan Patrick Show.
"But I think early on it was really still a vision that not too many, other than I think Floyd, Conor and our team, really saw as being a viable opportunity. Fan interest started building up; the fans really want to see this and then the UFC sat down with us. That was when it started to feel real. I think credit to all parties involved. Going through the negotiation process, figuring out what's important to all parties and then being able to connect all the dots and make a deal is unprecedented.
"I think the fight is unprecedented. I think what we've done, just in regards to having Conor cross over and box arguably the greatest boxer of all time is unprecedented and I think this event will be unprecedented. I think the fans are going to walk away feeling really happy. The naysayers think that Conor is walking in there for a payday but he's going in there to compete; he is going in there to shock the world. He's kinda had that approach an chip on his shoulder throughout his entire, and young, fight career thus far.
"This fight is no different. The stakes are really high. We're really happy from a business standpoint how the deal ended up but make no mistake about it, he is going in there to compete."
.
Comments
comments