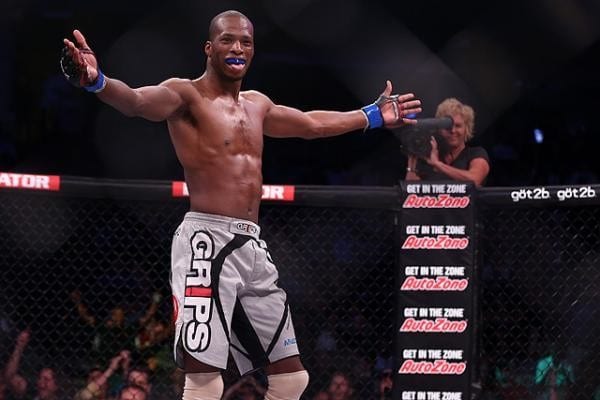 It is being billed as the biggest grudge match in UK mixed martial arts history and given the cast of characters involved, perhaps one of its featured leads can be forgiven for predicting the unexpected when Michael 'Venom' Page and Paul Daley finally square off this weekend. 
The two Bellator welterweights have been building to a bout against each other even since Daley landed in the Bellator roster in 2015. A personal and professional rivalry intensified to the point where a match-up between the two was inevitable and despite the somewhat odd decision to base the fight in Connecticut (and not the United Kingdom), two of Bellator's biggest UK stars will finally clash.
With Daley's reputation as being one of the sport's more volatile figures, 'MVP' says that he will have to be on guard even after the final bell.
"In my opinion, Paul's a very childish person, a very impulsive person," Page said on Ariel Helwani's MMA Show via MMA Mania. "Look at his history, he's been kicked off the UFC before through that very same impulsive action. Especially when he loses, he's a very sore loser."
Page is, of course, referring to the infamous post-fight punch landed by a frustrated Daley on Josh Koscheck moments after the bell sounded in what would moments later be confirmed as a one-sided victory for the American.
"Even now my coach is like 'After the fight, all goes to plan, you have to stay on guard," he added later. "The fight's not over because the bell's done, he's that kind of person that it may continue. It may spill over."
Ever-confident, Page knows that his particular style of fighting can lead — or coax — opponents into frustration and he says he expects to see the same type of reaction from his opponent this weekend.
"I can be frustrating as a fighter, let alone as a person," Page said. "I can frustrate people, I can get into people's heads. And I feel like that's what I was able to do then.
"He's trying to backtrack now which I don't understand. He's trying to play it all calm, '"There's no real issues between us', trying to play it all Mr. Nice Guy. I don't get it but it comes across as fake because the second I say anything he bites. There's an immediate explosion in him. And it is what it is, I think I'm living in his head right now and it's gonna take its toll through this whole promotional period and then we get to the fight."
Comments
comments