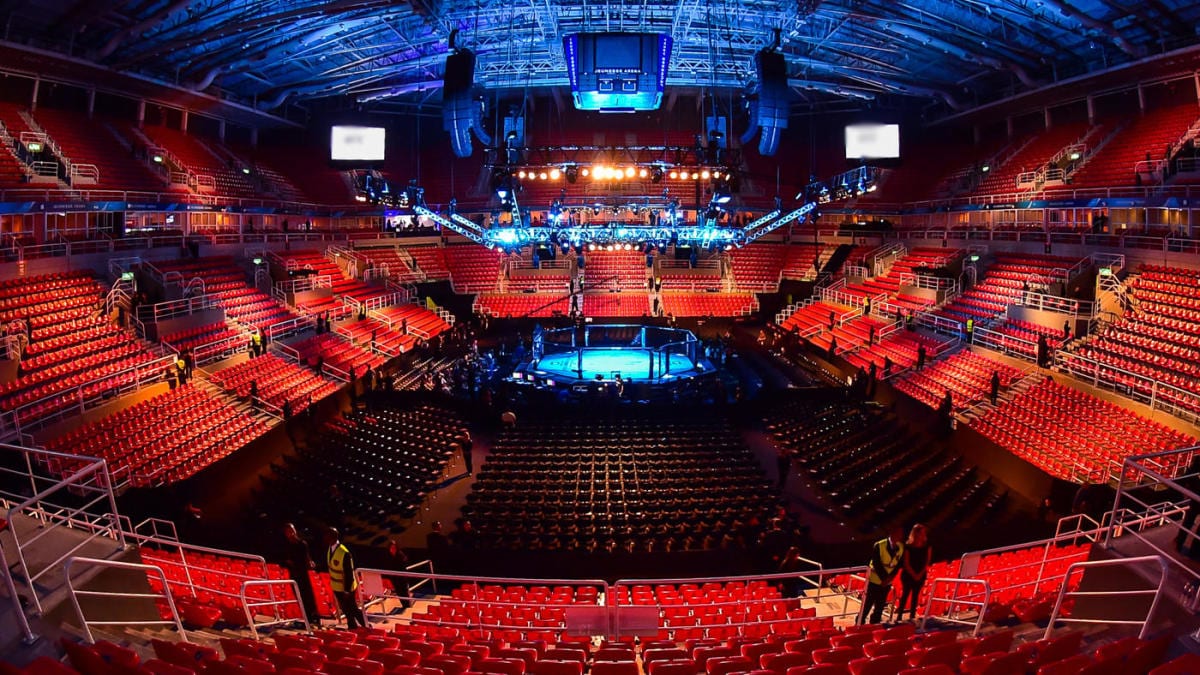 The swelling crisis of COVID-19 has left a distinct crater on the sporting landscape. 
This afternoon NASCAR became the latest large sports organisation to announce that they were temporarily halting their activities in the wake of the global coronavirus pandemic which has affected 132,000 people across the world, as of Friday evening. As various countries — such as Ireland — implement measures to mitigate the spread of the virus, it seemed inevitable that the shockwave would be felt in sport.
Those dominoes began to fall this week. The NBA was one of the first major operation to first announce that they would play behind closed doors, and then not play altogether. They were soon followed by the NHL and MLS. Various collegiate sports were halted. The NFL isn't even in season at the moment, and they revealed that certain measures ahead of April's NFL draft were being curtailed. Even Vince McMahon's XFL has ground to a halt.
Today, the English Premier League became the latest major European league to shuts its doors and comes after Italy, Spain, Germany, Ireland and elsewhere did the same. The Champions League and Europa League did the same, announcing a suspension of activities and golf's Masters was also postponed, to cap a bombshell week in the world of sport.
The UFC remains largely unaffected however, bucking the trend established to date by American sports. The coronavirus problem has yet to fully reveal itself in the United States, as the Federal Government struggles to deliver correct testing protocols to where they are badly required.
UFC president Dana White made a statement late on Thursday in which he announces measures to upcoming UFC events, including holding a Brazilian card behind closed doors and drafting others to the UFC Apex facility in Las Vegas, Nevada — a state which declared a state of emergency last night.
Speaking on Thursday, White attempted to allay concerns: "They're saying be cautious, be careful, but live your life and stop panicking," he said to ESPN. "Everybody is panicking and instead of panicking, we're actually getting out there and working with doctors and health officials and the government to figure out how we keep the sport safe and continue to put on events.
"Yesterday the governor of Brazil issued a decree limiting the size of public events so we will do our event live from Brasilia on Saturday, and we're going ahead with it. We can't have over 100 people there, so we'll just have staff that's running the event inside the arena that night.
READ MORE: How do we assess the potential impact of the coronavirus pandemic on the mixed martial arts calendar?
"That event [UFC London] is gonna proceed as planned. We're working closely with the government if there are any changes over there, but as of right now that event is moving forward. We're always looking out for the safety of our athletes, our fans, whatever it might be, so obviously this thing going on, we're gonna do the same thing," he said. "We're gonna make sure two healthy athletes are competing and these guys are good to go.
 "We've reached out to most of our fighters – we haven't reached out to our whole roster yet, we have over 600 fighters – but these guys are ready to go. They wanna compete and we're gonna do everything we can to keep them safe."
The UFC London event still has questions attached to it. Scheduled for next weekend, by then the coronavirus numbers are expected to be significantly higher than they are now which could easily prompt UK Prime Minister Boris Johnson into implementing a ban on public gatherings as has happened elsewhere.
What has been affected?
The below sports have been impacted by the coronavirus pandemic.
MMA
UFC Brasilia to take place behind closed doors
UFC Columbus moved to UFC APEX, Las Vegas
UFC London to proceed as planned
(No status for UFC 249)
Soccer Leagues 
England
Germany
Spain
Italy
Ireland
United States
Portugal
Japan
Champions League
Europa League
+ More
American Sports 
NBA
NHL
MLS
NASCAR
IndyCar
XFL
NFL (pre-season duties suspended)
NCAA sports
Golf
PGA Players Championship
The Masters
Formula 1
Australian Grand Prix
Vietnamese Grand Prix
Bahrain Grand Prix
And there are dozens and dozens more.
Comments
comments