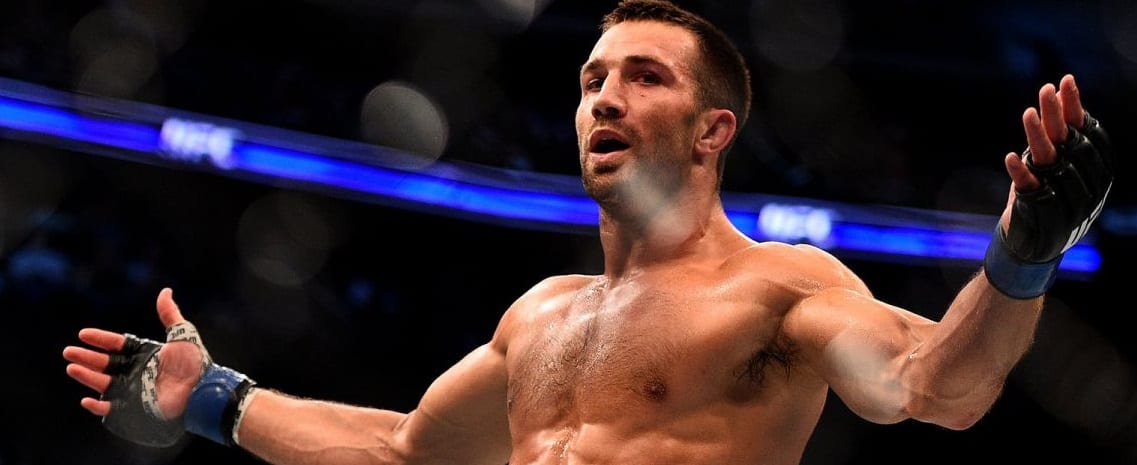 Luke Rockhold's foray into grappling didn't go his way tonight at Polaris 12.
Rockhold met Nick Rodriguez in the grappling promotion's main event, in what was truthfully an uneventful affair. The largest drama came when an accidental headbutt left Rockhold with a cut over his eye, but didn't bring an end to proceedings.
Following the contest, Rockhold admitted he was impressed with Rodriguez' abilities, and apologised to the fans in attendance for the lack of action.
"I'm no stranger, I can play the bull or I can play the matador," Rockhold said. "I didn't have enough to keep up with him. Credit to him, the kid's tough. I thought he would shoot more, I thought I could play more of a different game. I didn't realize it would just be stuck on the feet and the kind of push-pull, sorry about that, but I wanted a little more action.
"I tried to bait, I tried to give it, but the man did his homework. He comes from a good team, they know what to avoid and where to attack, so credit to him."
He finally popped that shirt off… @LukeRockhold #Polaris12 pic.twitter.com/Gv0kYNbcJb

— UFC FIGHT PASS (@UFCFightPass) November 30, 2019
As far as what's next for Rockhold, he says he needs some time to evaluate his next move. The former UFC middleweight champion has recently revealed he feels no desire to return to action in the world of MMA, and as such grappling exhibitions such as this one could be a way for himself to scratch any competitive itch he still feels.
"It's just fun for me," Rockhold said. "Competition is a part of my life and this kind of lightens it up, takes me away from all the political bulls*it that you deal with in the UFC. There's a lot more to it. This is just fun and it keeps that goal-oriented mindset."
Comments
comments