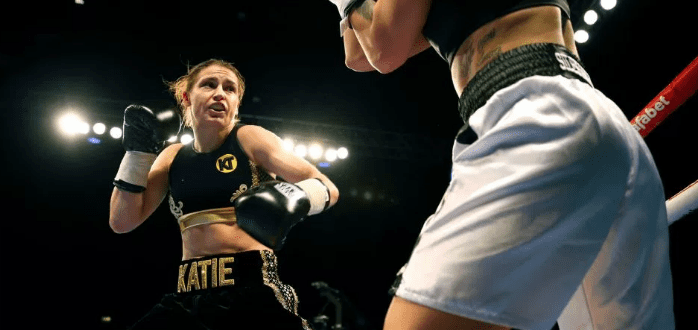 She has done it.
Tonight in New York City, at the world's most famous arena, Katie Taylor has become the undisputed world lightweight champion — the first Irish boxer to lay claim to such an achievement ever.
Taylor defeated Delfine Persoon via judges decision.
As predicted, it was wild strength versus slick technique. Early on, Persoon came out of the blocks with bad intentions, swinging widely and landing hand on the retreating Taylor on multiple occasion. When the pair found themselves in the clinch, the Belgium took advantage of her strength, firing off shots on the inside that gave Taylor moments to think.
Perhaps most interestingly, while Persoon showed the predicted power advantage, Taylor repeatedly showed she was willing to engage in a more brawling style throughout, at one point beckoning Persoon to meet and trade with her on the ropes.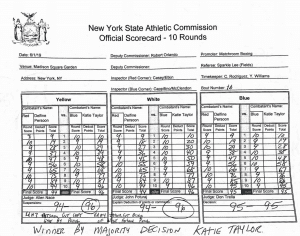 Most picking Taylor predicted that as Persoon began to tire, the Irishwoman's blistering speed and phenomenal movement would leave her opponent frequently swinging at air, and her repeated multi-punch combinations would eventually add up. Instead, Taylor was forced to bite down on the mouthpiece and play Persoon's game, with both women standing head to head and trading shots over and over.
And despite being the smaller fighter, Taylor did just that, refusing to be cowed by Persoon's pressure and not taking any unnecessary steps back. Even with 30 seconds left in the final round, with her legs seemingly buckling underneath her, Taylor continued to fire all the way to the last bell.
An unbelievable fight, and one well deserving of the accolades wrapped around the victor's waist.
Comments
comments