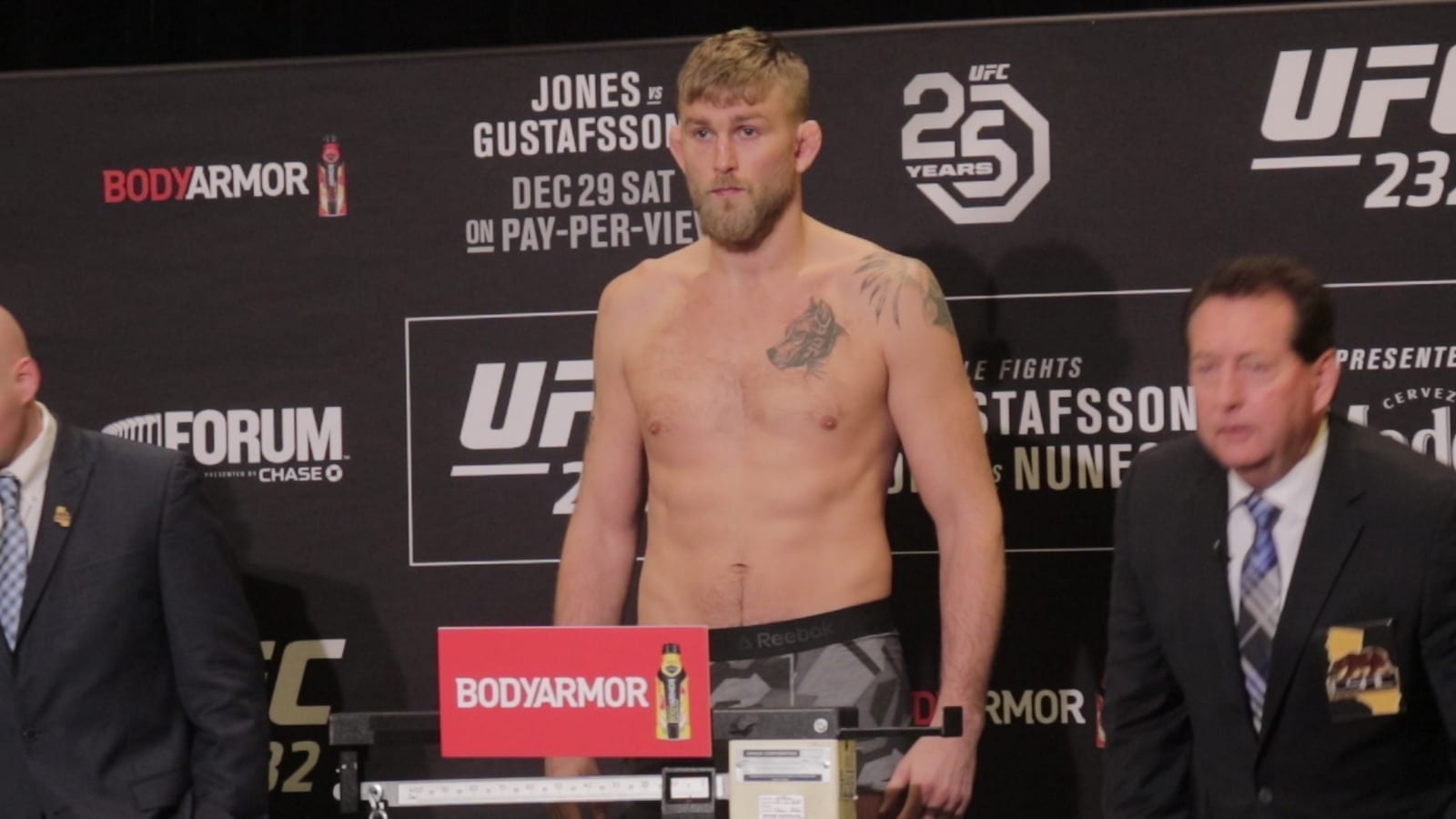 Tonight in Stockholm, Sweden, perennial light heavyweight contender Alex Gustafsson announced his retirement.
The decision came, the Swede says, after his refusal to stick around the sport after he felt he would become considered a journeyman, having just lost to Anthony Smith in the main event.
Should it truly be the last time Gustafsson is seen in the UFC Octagon, it brings to a close a stellar career of the European — something plenty of his fellow pros commented on.
Thank you @AlexTheMauler pic.twitter.com/yYjISUnnE7

— Dana White (@danawhite) June 1, 2019
Having fought @AlexTheMauler before, I have the utmost RESPECT for him. Hope We can get together for a 🍻 sometime Bro. Great career.

— Jan Blachowicz (@JanBlachowicz) June 1, 2019
Congrats on a magnificent career @AlexTheMauler Incredible fighter and a true gentleman.

— michael (@bisping) June 1, 2019
Honestly I don't believe you but if you're serious, thank you for everything. You held the division to a standard and made us better. Go kick ass with that Family.

— Jon Bones Jones (@JonnyBones) June 1, 2019
Congrats to @AlexTheMauler on an amazing career! Hate to see him bow out but have to respect when a fighter is no longer willing to make that walk. One of the greatest in and outside of the cage, he'll be missed in the Ufc.

— Angela Hill (@AngieOverkill) June 1, 2019
Gus is one of the greatest to ever fight at 205. He is fighting at a time when 2 of the 🐐's of all time happen to fight at 205.

— Ian McCall (@Unclecreepymma) June 1, 2019
Wow….. @AlexTheMauler just left his gloves in the octagon for the last time. Always been a fan a man. Respect! 🙌🏼🙌🏼

— Alan Jouban (@AlanJouban) June 1, 2019
Love ya my big Viking brother @AlexTheMauler warrior in every sense excited for u & your family for what u choose comes next 💯 https://t.co/uFVC0lJqGB

— Ross Pearson (@RossTheRealDeal) June 1, 2019
–
Comments
comments