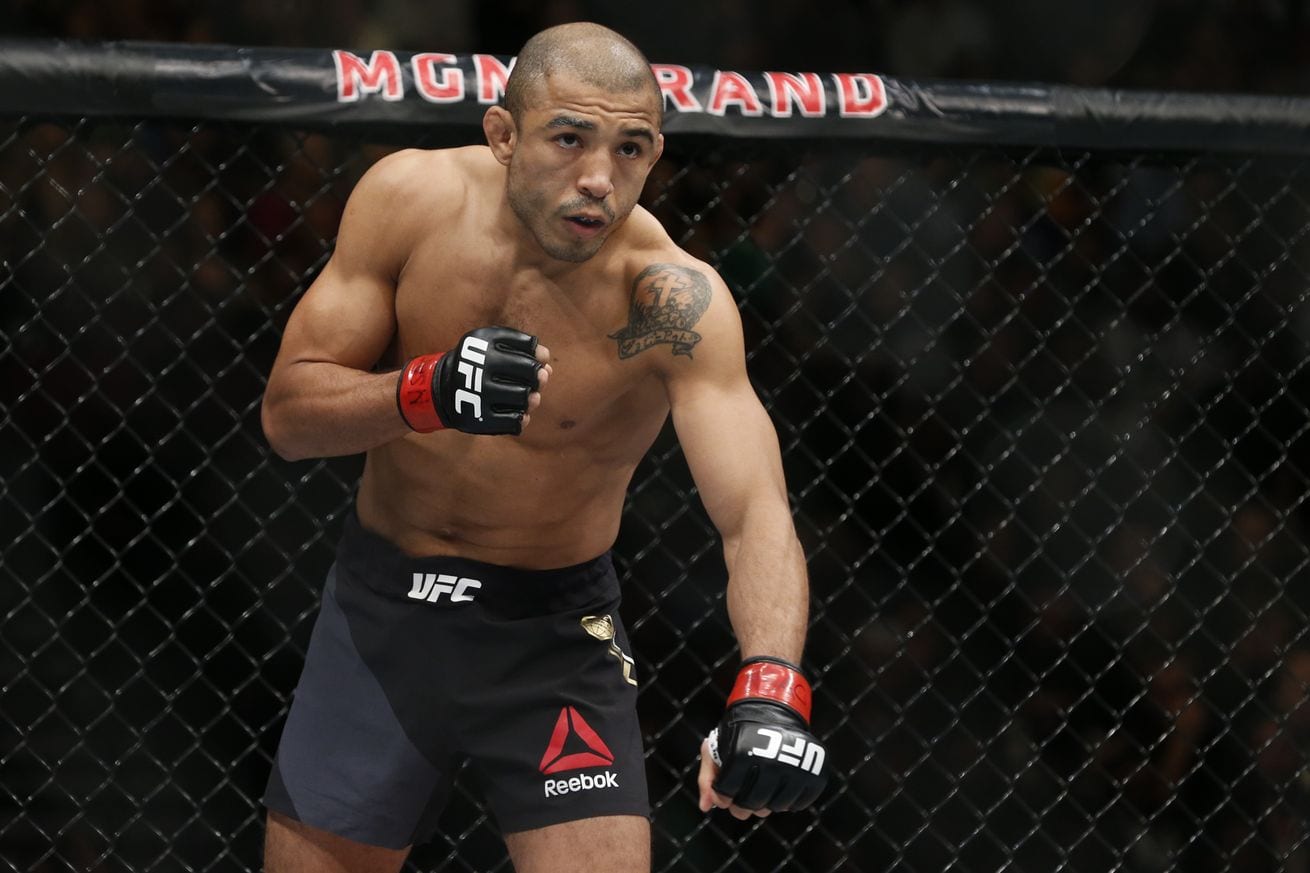 Jose Aldo is set to meet with UFC bosses to discuss his grievances with the company, and his desires to be released from his contract.
The former featherweight champion has been talking about his growing disillusion with the sport of mixed martial arts in recent weeks, culminating in what he perceived as a change of the sports character when Conor McGregor received a lightweight title shot instead of being told to rematch Aldo.
According to Aldo, his mind has not changed, and the meeting with the UFC is merely an attempt to argue his case for release in person.
"[UFC President Dana White] can offer me anything," Aldo said (via MMAFighting). "I started to get unmotivated back then, when I lost the belt. I was the champion for so long I had the right to get an immediate rematch and they didn't give it to me, and I wanted to walk in a different direction but 'Dede' [Aldo's coach: Pederneiras] made me fight again. I went there, fought and won, and again [the McGregor fight] didn't come.
"I have no desire to fight again. I don't have any excitement to fight anymore. I have other projects in my life. I wanted to retire as champion and I'm the champion today. I want to follow another path.
The meeting with the UFC is scheduled for next week, and Aldo is flying to Las Vegas on October 19. He hopes to resolve everything in the single sitting.
"If they release me, that would be great, but if not, what can we do? I have other projects and that depends on this meeting we're having with them," he continued. "If I want to retire, no contract can stop me. I can go there and say [I'm retired] and they can't force me to fight. A lawyer already looked at the contract, but I don't want to fight. I don't want anything."
While it's true that should Aldo retire, he would be free to engage in other non-UFC competitor activities, the promotion still owns various rights (such as image relating to gaming) that Aldo wants relinquished. Dana White has previously stated the UFC would not be releasing Aldo from his contract.
The current interim featherweight champion, Aldo possesses a fighting record of (26-2). His last fight was a unanimous decision victory over Frankie Edgar at UFC 200.
Comments
comments