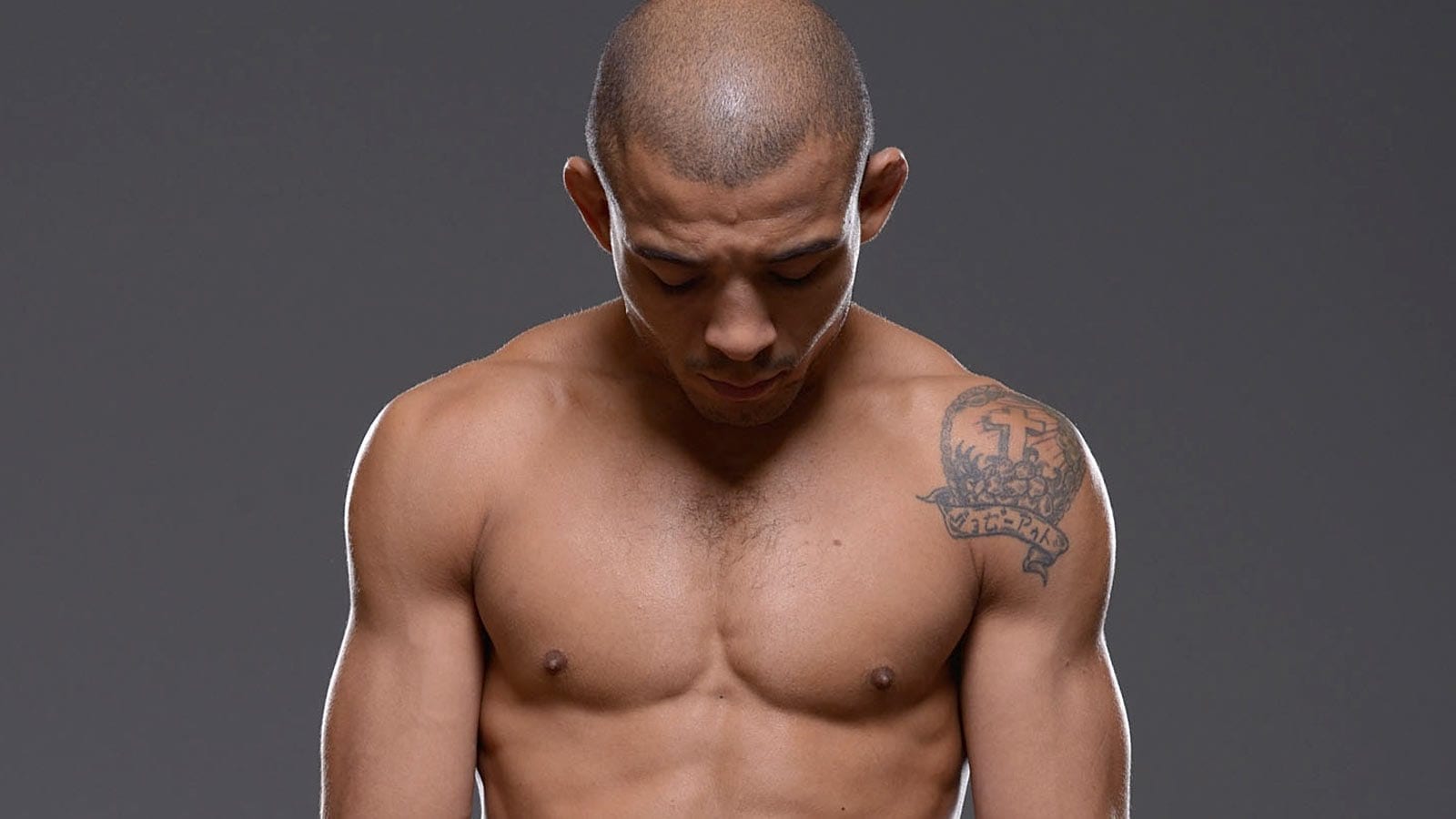 Jose Aldo is sticking by his claims of retirement.
Last week, just moments after the UFC 205 press-conference ended, the interim featherweight champion announced that he wanted to be released from his contract and retire from mixed martial arts.
Citing a disillusion with the sport, one brought upon by what he perceived as the UFC repeatedly failing to follow through on promises — particularly involving Conor McGregor's featherweight belt — Aldo stated he wished to be free to leave and explore other sporting options.
While some had speculated the comments were merely an attempt to acquire some leverage with which to gain either a rematch with McGregor, or to force the UFC to strip McGregor's 145-pound title, today the Brazilian denied those claims.
In an interview with Brazilian media outlet SporTV, Aldo made it clear that even if the UFC brass were to call and offer him a rematch with McGregor; he would have no interest in accepting the offer.
"No. Not even that," Aldo said (translated via /u/Mudo675). "If anything, that should have been what happened. [Our] fight is the fight that should've been made, as the next fight at 145. I earned this, I earned this since I first arrived [in the] UFC. Because I've seen other champions losing, and getting immediate rematches, but in my case they made me fight for the interim belt instead. I did it, and I won.
"So for me, not even a fight against McGregor. I don't care if he's fighting someone else, I couldn't care less about how he manages his career. I wanna follow my own path."
Aldo also clarified that should he be allowed to leave the UFC, he has no interest in joining an alternate MMA organisation. Instead he mentioned becoming involved in professional soccer, a longtime favoured sport of his, in some capacity.
If this is truly the end of Aldo's time in MMA, it would seem a sad exit for one of the greatest fighters of all time. The first featherweight champion in the UFC, Aldo reigned supreme as one of the pound-for-pound best in the world. Prior to UFC 194, he had remained undefeated for a decade.
Should he be leaving due to a backstage dispute, it can't help but feel like a legendary career is being cut ignobly short.
Comments
comments