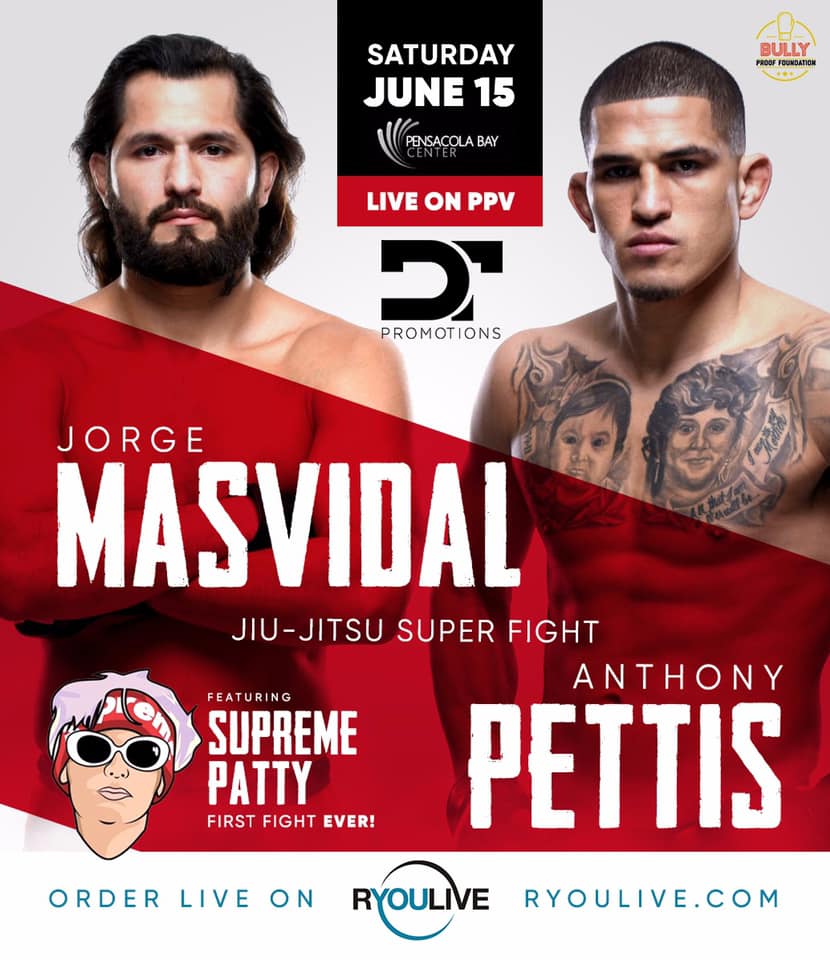 Georges St-Pierre, Bas Rutten and Conor McGregor. Just three of the many names in the world of fighting who frequently attribute martial arts to giving them the confidence and ability to fight back against tormenters in their youth.
For millions of children, bullying is a huge crisis. Indeed, many will remember a time from their own childhood where they remember being victimised by a peer, be it physically or otherwise. So, on June 15, Jorge Masvidal and Anthony Pettis are set to compete in a jiu-jitsu contest in Pensacola, Florida.
The card, which will also feature Yoel Romero against an unnamed opponent and Instagram star 'Supreme Patty', will be available on pay-per-view through the RYouLive app for $19.99, with proceeds going to The Bullyproof Foundation.
A number of other bouts, including MMA, boxing and kickboxing rules are set to be announced over the coming weeks.
Comments
comments