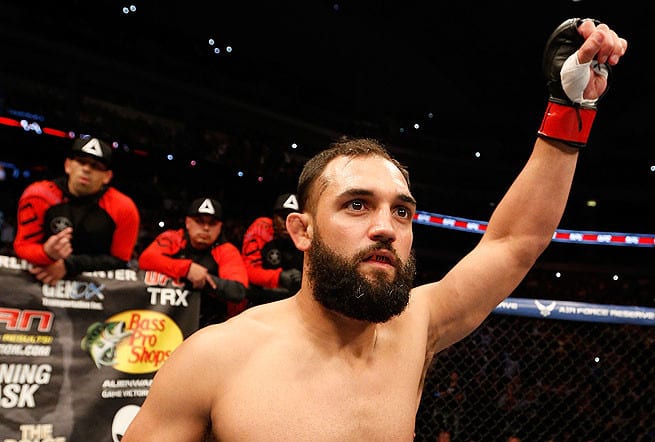 When Georges St-Pierre stepped away from MMA in late 2013, the fighter he had just defeated in a very close fight was heralded as the future of the division.
In fact, so close was GSP vs. Johny Hendricks fight that many observers still think that he won it despite two of the judges opting for St-Pierre and just one for Hendricks. At any rate, once GSP announced his hiatus from the sport it was Hendricks who seized his crown in a title bout with Robbie Lawler and then, with UFC gold strapped around his waist, all signs pointed to a new ruler at 170 lbs.
Except it didn't quite work out that way. Hendricks lost the title in his very next fight, a rematch for the UFC Welterweight title against Lawler. His defeat to Kelvin Gastelum at UFC 200 was Hendricks' third in his last four fights and now with Neil Magny in his sights, 'Bigg Rigg' says he will step away from the sport if he loses his next fight.
Speaking to ESPN's 'Five Rounds', Hendricks said: "The last two I have lost, fair and square, I know I have. Realistically, if I go out there — and hey, crazier things have happened — I go out there and lose, that's when it's time to say 'I'm done.' I'm not gonna keep fighting to hopefully find a person I can beat.
Hendricks and Magny will clash on the main card of UFC 207 on December 30th.
Comments
comments