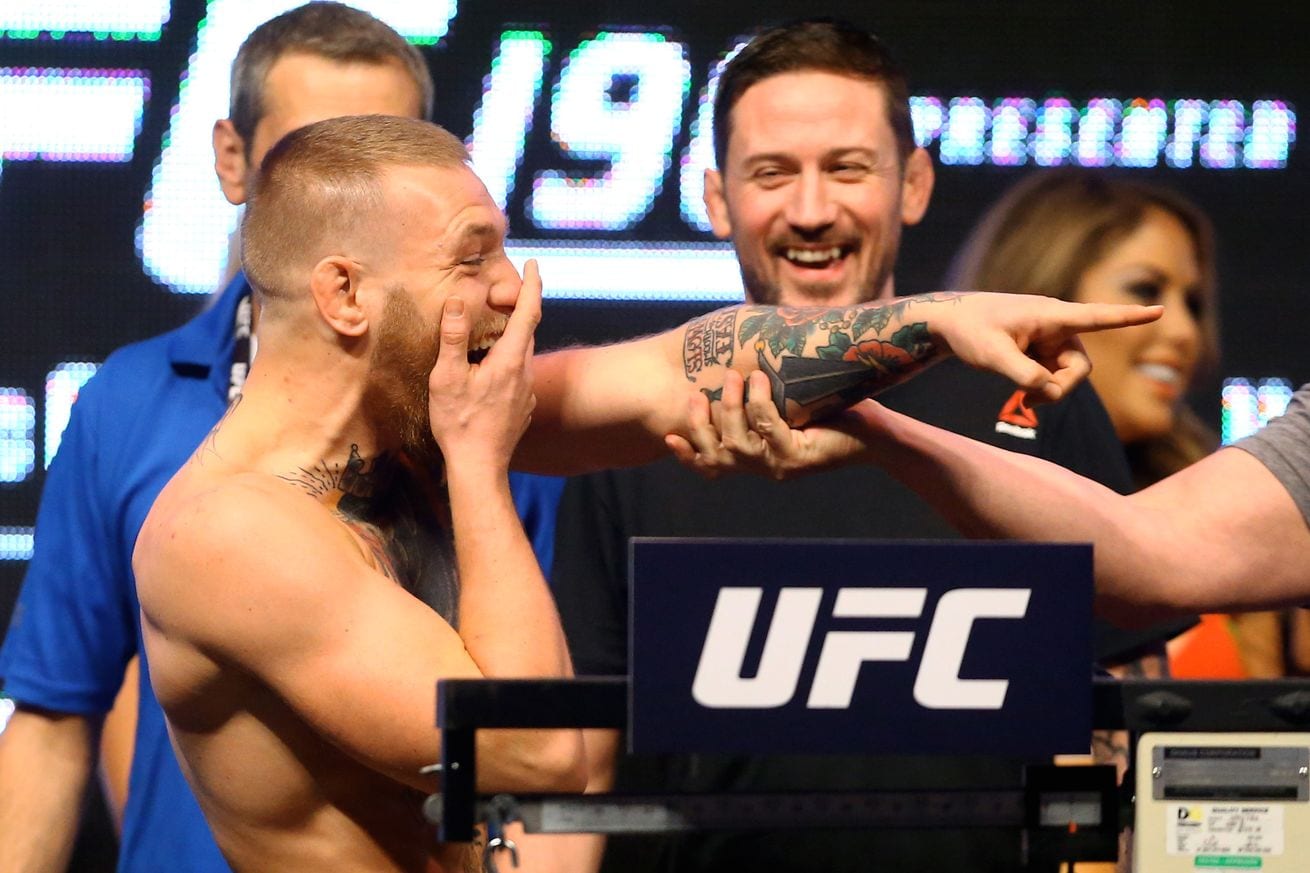 What is likely to be the biggest event in UFC history is nearly upon us, as UFC 202 is now just four days away.
Both Nate Diaz and Conor McGregor have had full and hard camps with both able to spend the entire duration focused on the other, and for the first time McGregor has spent his training camp based on one opponent.
Leading McGregor's camp, as usual, was Coach John Kavanagh. Having already said that his own reputation was on the line with this fight, Kavanagh has spent almost every moment since UFC 196 working out what and how his fighter could improve.
Speaking on MMAFighting's 'The MMA Hour', Monday, Coach Kavanagh was candid in his analysis about what went wrong in the previous bout.
"I think the first round of the fight was all Conor, I'm sure the three judges scored it for Conor," Kavanagh said. "I think there is the technical superiority there. I don't think that will have changed with eighteen weeks training. I don't think Nate will have been able to catch up in that. Clearly, the way the contest ended, there was a substantial conditioning difference between the two of them.
"That's what we've changed. I think skill wise it takes maybe ten years, you know the ten thousand hour rule, to get to a mastery level of something, but conditioning wise, eighteen weeks is a lifetime."
Predictions and analysis of the upcoming rematch between Nate Diaz and Conor McGregor are emerging everywhere. As someone so close to the fight itself, Kavanagh is no different, and revealed an interesting wager between himself and McGregor.
"Me and Conor sort of have a mini bet going," Kavanagh said. "He's saying four, I'm saying two, I guess we'll find out. I just think Nate's… if you were to have those [Top Trump cards], definitely his '10' is the ability to take punishment. As [SBG Fighter] Artem has said, that's kind of almost a little bit of a dangerous trait to have. You can just walk through shots, very exciting style to watch, personally I'd be a little worried about my guy taking that amount of punishment every single fight, but he can take it. He seems to eat it up.
"So I find it hard to see a stoppage coming early because of that. So I think it's going to be accumulative damage by the fourth. It'll be called a TKO, that's what a TKO stoppage is, just through the damage. I think it's gonna be round four TKO towards the end of the round."
Comments
comments