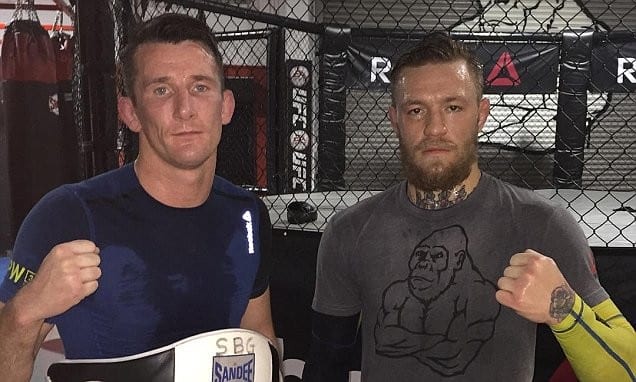 SBG Ireland head coach John Kavanagh has confirmed the team who will be in Conor McGregor's corner this weekend as he faces Floyd Mayweather in one of the biggest combat sports spectacles in history.
The team will be Kavanagh, Owen Roddy, Artem Lobov and Tommy McCormack. The news was first reported by MMAFighting's Ariel Helwani.
Roddy, a former teammate of McGregor's, has emerged as one of the finest striking coaches in the world following his retirement from mixed martial arts in late 2012 and has been a crucial component in devising a strategy to defeat Mayweather. Lobov too has been with McGregor all the way from small shows in Ireland to the bright lights of Las Vegas.
Tommy McCormack is an experienced cutman who has worked bouts in boxing, mixed martial arts and muay thai.
This differs from mixed martial arts where traditionally the cutman is appointed by the athletic commission who are overseeing the bout.
Comments
comments