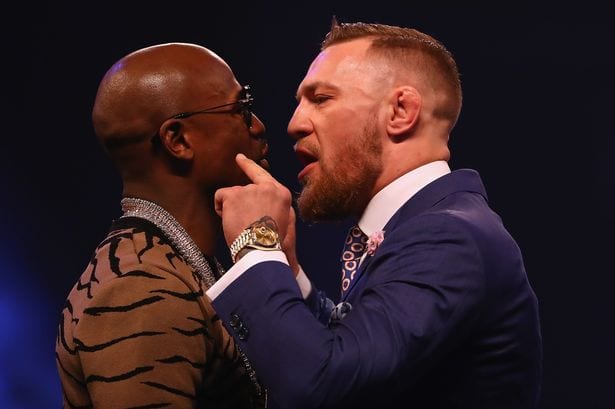 A couple of weeks ago, Floyd Mayweather made some headlines after he made some comments on an Periscope livestream about a return to combat sports — but not in his traditional outlet of boxing. 
Instead, the undefeated boxer suggested that his brand was still strong enough, and his abilities were still good enough, that he could return to fight in mixed martial arts instead.
"I'm Money May," Mayweather said. "They just called me not too long ago and asked me to come back. I can come right back to the UFC. If I want, I can go, I can come right back to the UFC, I can go fight in the Octagon. I can do a three or four fight deal in the Octagon and make a billion dollars."
Now, while most simply ignored the comments as traditional Mayweather bluster, UFC commentator Joe Rogan has added a surprising amount of fuel to the fire. Speaking on his podcast yesterday, Rogan revealed he had text UFC president Dana White about the Mayweather comments who, according to Rogan, replied that the boxer was indeed serious.
"Dana told me that Floyd wants to make a deal in the UFC. Like legitimately," Rogan said on the show. "So I texted him 'is Floyd really talking about fighting MMA?'. He goes 'yeah, he's fucking crazy, I told him he'd get killed but he's still talking about doing it'."
It's not the first time Mayweather has made suggestions he could fight in the cage. During his press tour with Conor McGregor earlier this year, Mayweather claimed he would happily fight the Irishman in a rematch on McGregor's terms. To see such a thing coming to light, however, seems unlikely.
Although didn't they say the exact same thing about McGregor boxing?
Comments
comments