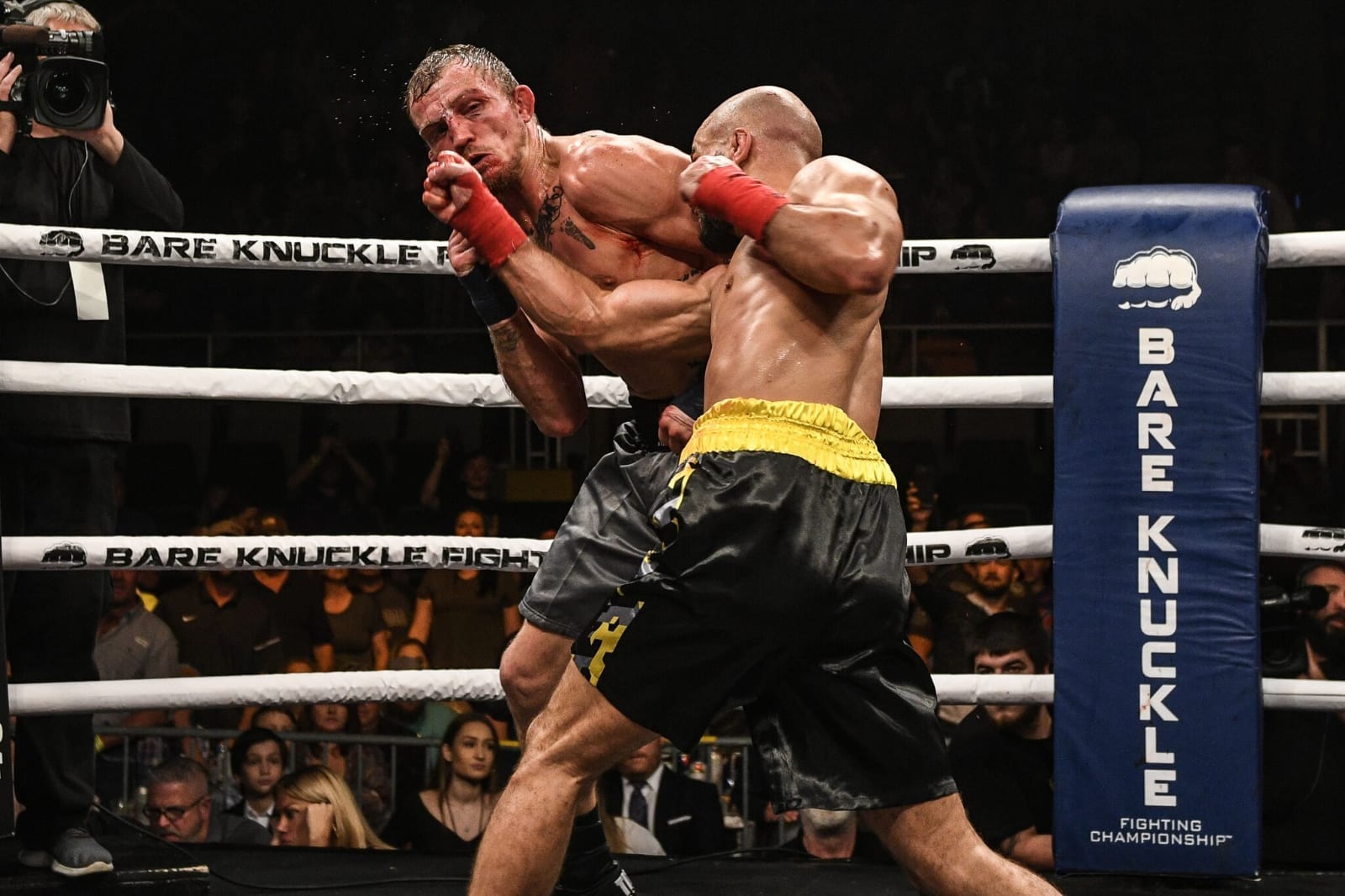 Add Joe Rogan to the list of people who were stunned at how hard Artem Lobov and Jason Knight went to war in Biloxi last Saturday.
The UFC commentator had iconic mixed martial arts referee Herb Dean on his Joe Rogan Experience podcast for a conversation, and almost immediately brought up the Bare Knuckle FC 5 main event between the two men.
In fact, so violent was the Lobov-Knight war, Rogan had to admit he found it almost tough to watch.
"I watched some exchanges," Rogan said on his show. "It's hard to watch. It's weird, I was a big proponent of bare knuckle, [because I think] it's ridiculous you pad up only your gloves, but you don't pad up your elbows or your shins or your knees. But Jason Knight vs. Artem Lobov, it was a weird fight to watch, man. They beat the fuck out of each other.
"They both came out of it super cut up, man. Like a lifetime's worth of cuts in one fight. These guys beat the shit out of each other bare knuckle. … It shows us how fragile our hands really are."
In the end, it was Lobov who emerged victorious over Knight, setting up a huge fight with ex-boxing champion Paulie Malignaggi in June, and for anyone who had their doubts Lobov would be recovered enough to fight in nine weeks, the Russian Hammer made it clear on the Ariel Helwani show Monday that it wasn't going to be a problem.
"I can't wait to slap his motorboat mouth into next week," Lobov said. "He was supposed [to be there on Saturday], but again, the pussy didn't show up. Why didn't he show up then? Because he was terrified. He thought I was probably going to be there with my whole team and this and that. He was paid to show up, but he didn't. He made some excuse, and he was not there."
—
Comments
comments