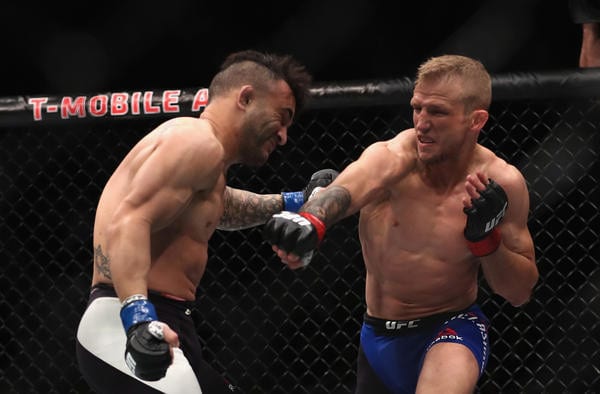 The war of words between undefeated boxer Gervonta Davis and UFC bantamweight champion T.J. Dillashaw shows no sign of slowing down.
The two combat sports stars have engaged in a public feud in recent weeks, with Davis saying that he would be open to facing Dillashaw in a mixed martial arts bout.
In a recent interview, Davis upped the ante — so long as the price is right.
"If he really trying to fight, I'm willing to do it," Davis said. "I'm willing to switch over, make some big money. I could come to MMA or he could come to boxing."
Conventional wisdom suggests that Davis would have a difficult time transitioning to MMA, given the added range of techniques, both striking and grappling, that he would be forced to adapt to but the boxer remains confident in his skills, saying that the UFC champion wouldn't get out of the first round.
"If he's willing to fight, then yes, I'll switch over and do MMA," he added.
"I'd knock him out, first round. And they've got longer rounds [in MMA] too right? They've got five minutes or whatever. No, [he's got not chance]. I'm too fast, and I hit hard."
Comments
comments